Christine Lockie from LoanPlan talks to NZ Adviser about how to develop your business.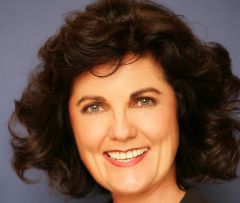 Christine Lockie from LoanPlan shares some great tips on how to develop your business.
Years in the industry:
30
Location:
Takapuna, North Shore, Auckland
Why did you get into mortgage broking?
The ideal opportunity arose at a time I was looking to move away from the Corporate world of Merchant Banking I had worked in for 4 years. I was offered the opportunity to "fill the gap" when one of the original Directors of LoanPlan decided to go back to a banking career
I always enjoyed problem solving exercises in my maths lessons at school. Mortgage Advising is very similar – it is a matter of painting pictures with numbers and words
How would you sum up mortgage advisers in three words?
VIPs - Very Important Professionals
What advice would you give to a new mortgage adviser?
To speak to a well-established, experienced Mortgage Adviser in the first instance. It is always advisable to have a clear understanding of the commitment required to operate a successful business and to know what the Industry expects of Mortgage Advisors
How would you change the industry?
Unfortunately we have to accept that much of any change to the industry is dictated by Government Regulation and Banks. We need to be able to adjust and work with changes made. I would like to see, however, a stronger representative body for Mortgage Advisory services as we had in the days of the NZMBA
What's the most important thing an adviser can do to develop their business?
Firstly, prepare for forthcoming changes in regulation
Easy-to-manage systems and records are a must to enable you to keep an up-to-date data base
Follow up on any enquiry and learn to not fear "rejection"
Be prepared to be on the sharp end of people's frustrations on a daily basis
Engage in Social Media. Measure your results. Know your audience and have a plan
From there it is a matter of keeping in touch with the world – reading economic reviews, attending industry forums etc, attend business networking groups and have a strong network of support available
How do you manage this and run your business successfully? You need good back office support
It is my belief that you can only be a Specialist in one area of expertise. Mortgage Advisory services demand a lot of time if they are to be effective. I have therefore chosen to have the support of other Insurance Specialists to look after my client insurance requirements. An in-house Insurance Advisor is the ideal
What's the best advice you've ever been given?
Nothing comes easily. Work hard !!!!!!!
If you were Prime Minister for one day, what would you do?
Dodge the dildos!!!
What has been the highlight of your career?
To have grown with an industry from its infancy. To know that I have managed to work with the changes thrown at the industry and have managed to create a successful business which has provided a lifestyle for me
What's your favoured style of coffee?
Long, black and strong
Union, league, soccer or other?
Union – and skiing
If you could invite three people to dinner, dead or alive, and excluding family and friends, who would they be and why?
Wallis Simpson – such an interesting person – a powerful woman who lost control
Albert Einstein – I would want to know more about his life - and why he had that weird haircut
Mary Queen of Scots – her life was more exciting than the Kardashians
Complete this sentence: If I wasn't in mortgage broking, I would be…
Self-employed in some form. I enjoy the autonomy of having my own business. Ideally I would be spending much more time with my family