Craig Pope of Craig Pope Mortgages and Insurance tells us why he loves marketing his business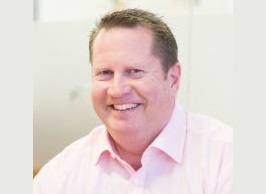 Kapiti Coast broker Craig Pope knows the secret to a successful business is more than balancing numbers, it's about building a brand of customer service excellence and promoting that.
"One thing I love about our business is that it's a good business to have a business in. I love the marketing part. I love the PR part of it. We do a lot on social media and I write articles for the local paper. We have a really good profile.
"To be a successful adviser you also need to be good at business, and not afraid to spend money to make money."
You need to be one step ahead, doing better for clients and for the business general, he said.
Pope is focused on improving his business, and doing even better in 2018. He was nominated for the
Professional Advisers Association
's (PAA) Mortgage Adviser of the Year 2017 award, which was won by
David Windler
of the Mortgage Supply company.
Pope also came in seventh in NZ Adviser's inaugural
Top Adviser Rankings
last month. Windler took out the top spot in our ranking. Both Pope and Windler had very complementary things to say about each other, Windler calling Pope an "outstanding operator".
Pope said he spends a lot of time and effort on his branding and marketing: "we're always looking at better ways to do things, better ways to give advice, better ways to make the journey a smooth one. You might be doing well, but there's always a better way of doing it. We're always striving to be better."
Pope has learnt a lot about marketing his business on the job, and freely admits that some things have worked and some haven't, but what's key is to figure out what works for your business and to intimately understand your audience, your clients, he added.
"You can't be afraid to promote yourself, you need to do it smartly and I always tried to make us look professional. Just be really sharp and professional all the time. We always have professional tools whether its website, videos, brochures, client folders, client gifts.
"This is a fun part of what we do, not only do we work in a great industry that's always changing and helps people, but it's a great business to really try different things to grow and learn," Pope added.
He said he, and his fellow top-ranking advisers, work really hard for their clients, so being acknowledged was fantastic recognition of their efforts. He takes his responsibility as an adviser very seriously, and really wants to portray the industry as a channel that people should use, and be able to rely on.
"I like being able to give excellent customer service. A big part of our (point of) difference is accessibility, while I try not to book appointments over the weekend, clients know they can get hold of me seven days a week me and they'll get a prompt response.
"I'm always accessible, that's a big part of our business. We also spend a lot of time and effort on clients' loan structures and getting them set up to pay it off quickly.
"That's a plan we tell clients we're reviewing, regularly, we try to get away from that transactional piece, we want to be holding their hand - not only get them into the home but also take them on the journey to get them mortgage free as quickly as possible," Pope noted.
1 – Read
David Windler's profile
2 – Read
Bruce Patten's profile
4 – Read
Nick Kotze's profile
5 – Read
Phil Caldwell's profile
9 – Read
Glen McLeod's profile
10 – Read
Trish Marsden's profile
Related stories:
This is my community, you have to get it right, broker
'Yep, it's approved, best feeling," broker