Christchurch broker Maria Thackwell discusses what she loves about being a broker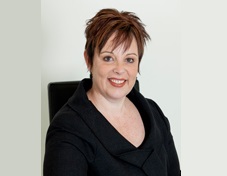 Christchurch broker Maria Thackwell has been in the industry for more than 30 years and has been running her own broking business for the past six years. She is also a board member of the
Professional Advisers Association
(PAA).
In this Q&A, Thackwell talks about her company and its role in the industry.
Q: Who or what has inspired you to become a mortgage broker?
A:
I was working as a mobile manager for a large corporate and thought, if I could do it for them, I can do it for myself. The Christchurch earthquakes made me re-evaluate my life and priorities too!
Q: What is the best part of being a broker?
A:
Giving advice, we can offer many solutions and help people with big life decisions. It's extremely rewarding.
Q: What's the hardest, most challenging part?
A:
Juggling all the balls. Our clients always come first, so I find it challenging to find time to work on the business.
Q: Tell us briefly about your company and its role in the mortgage industry. What makes it different from other companies in the same space?
A:
We try to be non-corporate but retain our professionalism. No suits for us! We find many people are terrified of finance, and sometimes banks, as they feel there is an imbalance of power.
Q: What do you think has been the secret to your professional success?
A:
Tenacity. If I say I am going to do something, I don't give up easily. My parents made me stick to things as a kid.
Q: What was your most memorable client experience?
A:
Gosh. I love them all! It's just so lovely to see people reach their goals!
Q: You are a board member of PAA. What have you learnt from this experience?
A:
Yes, this has been a big learning experience for me and still is.
It's really helpful to learn and experience the finance world at this level, and it helps me take a holistic view of my business. The other board members on the PAA have a wealth of knowledge and really genuinely want to give back to the industry.
Q: How would you sum up brokers in three words?
A:
Hardworking – it's not easy, customer centric and at times misunderstood by the public who need more educating about what we do.
Q: What do you see as the biggest opportunity for brokers in 2018?
A:
I think there are opportunities in every market – you just need to look for them. I think 2018 is going to be great!
Q: What do you think of RBNZ's LVR changes?
A:
I think it has made our jobs challenging but I understand and appreciate the reasoning behind them. We need to look at the country as a whole, not just our personal situations. In saying that, they have helped me increase my knowledge and look for alternative solutions which has been great.
Q: Does the industry need more regulation?
A:
This is a hard one. I think advisers who are in the industry need to be in it for the right reasons because the reputation of the industry is so important. Experience sometimes outweighs qualifications so this needs to be balanced.
Qualifications can be as long as your arm but don't necessarily make a good advisor. In saying that, we all never stop learning and it frustrates me that those opposing greater regulation and requirements to upskill, think they have nothing to learn.
Q: Outside the broking business, what else do you enjoy doing?
A:
Travel. I have just spent three fabulous weeks in India. I enjoy camping, boating, spending time with family and friends – and I am totally in love with my first granddaughter Hannah and spend a lot of time with her.
Q: If you were the Prime Minister for one day, what would you do?
A:
Hide! I'd hate that job!
Q: If you could have dinner with any three people (dead or alive), who would you invite and why?
A:
Richard Branson, Taylor Swift (for my daughter) and Barak Obama
Q: Complete this sentence: If I wasn't in mortgage broking, I would be…
A:
An interior designer.
Related stories:
Brokers provide solutions, not products
It's good getting deals across the line, broker