There is a huge opportunity for advisers to provide clarity and education in 2018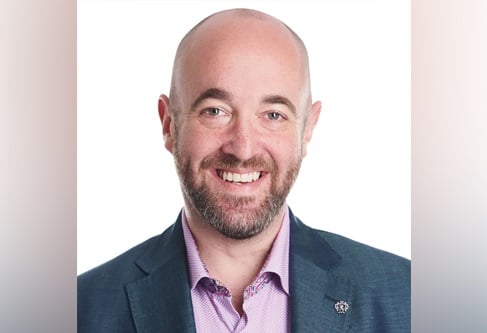 NZ Adviser talks to Rupert Gough on what inspires him, what he'd do if he was the Prime Minister for a day – and if he wasn't a broker, what he'd be doing.
Q: Who or what inspired you to become a mortgage broker?
A:
I really wanted a client focused, face-to-face job. Once I'd found the mortgage industry, I knew that was what I wanted to do.
Q: What is the best part of being a broker?
A:
Saving clients tens of thousands of dollars at absolutely no cost to them.
Q: What's the hardest, most challenging part?
A:
For me, the most challenging part is seeing someone I could have helped go directly to the bank.
Q: Tell us what makes your business different from your competitors?
A:
I believe The Mortgage Lab has a unique business model in the industry. We're specifically mortgage specialists rather than offering both insurance and mortgage services.
Q: Your company started in March this year, how has been the journey so far?
A:
We've five mortgage advisers across the country now, with another three due to start in February 2018.
Q: What was your most memorable client experience?
A:
In terms of happy memories, it would have to be the first-home buyers. Although they require a little more work, they are always so excited to hear they've been approved. We work closely with the
First Home Buyers Club
and always love the clients we deal with through there.
Q: How would you sum up brokers in three words?
A:
Problem solvers/therapists
Q: What do you see as the biggest opportunity for brokers in 2018?
A:
There is a huge opportunity for advisers to provide clarity and education for customers in a world that's becoming increasingly complex. If an adviser can demonstrate value and industry knowledge, then they'll have more work than they'll know what to do with.
Q: What do you think of RBNZ's LVR changes?
A:
I think they have approached it correctly. The danger was always that they open the floodgates too wide and the market takes off again. The changes will make it easier for first-home buyers to purchase without creating another bubble.
The loosening of the criteria for investment property is enough to reflect the slowdown in the Auckland market but, again, without allowing every single investor back into the mix. It would have been my preference to exempt any person using KiwiSaver under the first home withdrawal from the >80% LVR restriction, but I suspect that would require significant policy changes.
Q: Does the industry need more regulation?
A:
Yes, I'm a fan of the direction that the new regulations are going. I would like to see a greater barrier to entry and a lot more requirement for QFEs to be held accountable for bad advice. I know it's a resource drain for smaller companies but "being too hard" isn't a good enough excuse for weak quality checks in the industry.
Q: If you were the Prime Minister for one day, what would you do?
A:
I've always felt that the government departments operate in a state of inefficiency that wouldn't be maintainable in private business. A day isn't enough to turn this around but I'd like to have an understanding of why this occurs and if it can be improved.
Q: If you could have dinner with any three people, who would you invite?
A:
Richard Branson and Elon Musk would be the top of my list. Then perhaps, a current country leader such as Angela Merkel.
Q: Complete this sentence: If I wasn't in mortgage broking, I would be…
A:
Skiing in Switzerland
Related stories:
Yep, it's approved, best feeling
Regulation will turn more people to brokers