The product reflects the company's ongoing commitment to provide new solutions for brokers and their clients, says SVP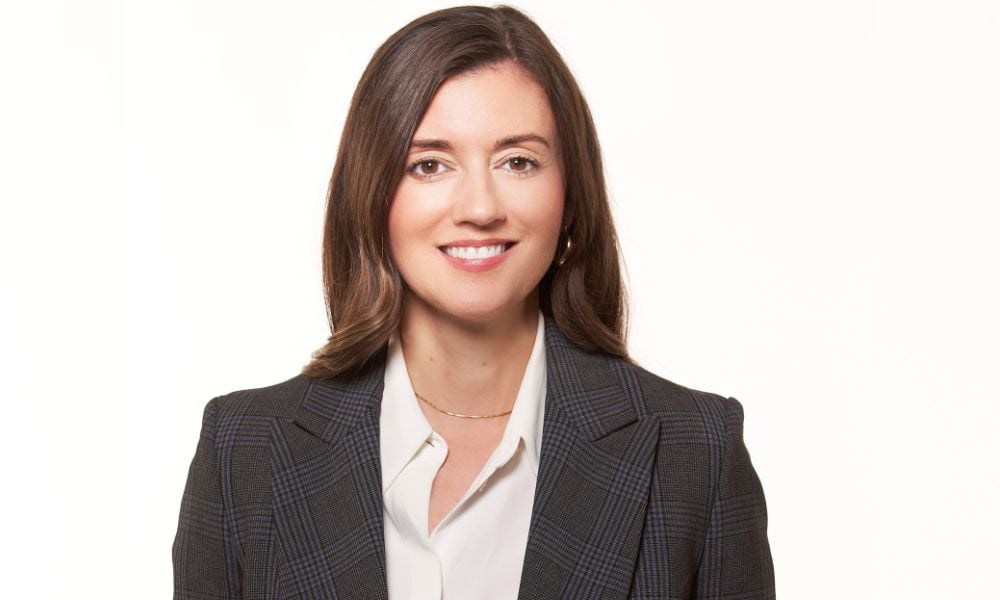 This article was written in partnership with MCAP Service Corporation (MCAP)*
Fergal McAlinden, of Canadian Mortgage Professional, spoke with MCAP's SVP, single family sales Megan McDonald on the MCAP Safeguard Mortgage and the benefits it can offer homeowners.
Mortgage brokers understand many borrowers who wish to access home equity wrestle with the conundrum of whether or not doing so is a good idea when payment penalties and other fees are factored in.
That's a dilemma that MCAP has considered – and it says it has a solution. The company's SVP, single family sales, Megan McDonald (pictured top) describes it as a product that showcases its "continuous dedication to innovation": the MCAP Safeguard Mortgage, a premium second mortgage that allows a new way for Canadians to access their existing home equity.
That offering means borrowers don't have to touch their existing mortgage to tap into that equity, while also avoiding the penalties that usually come with prepaying or discharging their current mortgage.
McDonald told Canadian Mortgage Professional the product had arisen out of the company's desire to provide new options for homeowners and mortgage brokers alike at a time when rising interest rates are presenting fresh challenges for borrowers.
"At MCAP, we are always looking for ways to help Canadians become homeowners and support the broker community through our diverse product offering," she said. "During a time of rate increases, the product provides a timely solution to Canadians across Canada."
The MCAP Safeguard Mortgage is unique, McDonald said, because of the competitive rates offered with the product – essentially making it a "second mortgage with all the benefits and feeling of a first mortgage."
It can be added to an existing, eligible MCAP or RMG mortgage**, with homeowners able to access equity at today's rates – all without waiting for their current mortgage to renew.
Since no alignment with maturity dates is required, and because it can be arranged at any point during the lifecycle of the existing mortgage, that means no early payout penalties or other fees. "In many cases, that can save thousands of dollars in penalties," McDonald said.
The product is an ideal solution for homeowners who wish to consolidate debt, invest or renovate their homes without having to factor in the sizeable cost of those fees, she added.
To date, 2022 has been marked by cooler housing and mortgage markets and a rising-rate environment, a significant change in many cases for brokers who grew accustomed to sky-high volume and frenzied business throughout the first two years of the COVID-19 pandemic.
McDonald reiterated MCAP's commitment to helping brokers throughout those evolving circumstances, noting the MCAP Safeguard Mortgage as just one example of its determination to offer as comprehensive a suite of products as possible for mortgage professionals to recommend for clients.
"MCAP is here to support brokers in changing markets," she said. "We are proud to continue to launch timely products, like the MCAP Safeguard Mortgage, to continue to support brokers' thriving businesses."
Ultimately, the company seeks to provide optimum service for its broker partners and their clients not only through its current offerings, but equally by keeping an eye on the future and focusing on developing compelling products no matter what twists and turns the market may take, McDonald said.
"When a broker picks MCAP for their clients, they're not just picking MCAP for its current great product offerings," she said, "but providing homeowners the opportunity to access future products to support their ever-changing needs in an ever-changing market."
More information about the MCAP Safeguard Mortgage is available here.
*MCAP Service Corporation Brokerage #10515 ("MCAP")
**RMG Mortgages is a division of MCAP Financial Corporation.
MCAP is Canada's largest independent mortgage finance company specializing in residential, commercial, and development mortgage financing solutions.