The sector has been impacted by rate increases – but some builders may see potential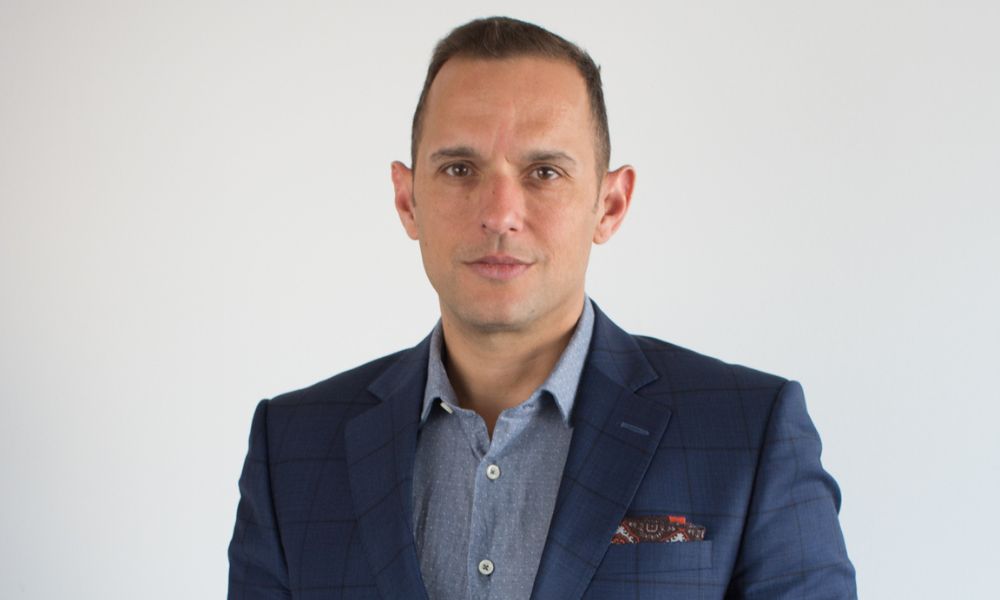 Rate increases throughout the year to date have impacted most sectors of Canada's mortgage market – and the residential construction financing space is no different, according to a broker who deals in that segment.
Those hikes, coupled with higher costs of materials, have had a notable cooling effect on the clamour for residential construction, CLN Mortgages' Ty Naemsch (pictured) told Canadian Mortgage Professional, even though he also noted that opportunity remained for builders in certain parts of the market.
"The residential construction financing space, up until the recent rate hikes, had been quite robust," he said. "There has been a noticeable decline due to the rate hikes and rising construction costs – although recently, we have seen some of our builders entering the market to lower-priced lots and inventory that had to be sold."
Where private mortgages for construction are concerned, rates have climbed in recent months, but not at the same pace as traditional mortgages, Naemsch said. Still, the new housing and mortgage climate, which has seen property values stall and in some cases atrophy, means that lenders are applying more caution in terms of the amounts they're willing to part with.
"What has been impacted are the loan to values (LTVs) lenders are comfortable lending on, due to declining market prices," he said. "The LTVs are now more conservative on the projects."
Read next: Commercial sector: Veteran shares what brokers need to focus on
Statistics Canada recently revealed that the residential building construction price index rose by 5.3% on a quarterly basis in 2022's second quarter – and on a yearly basis, that measure spiked by 22.6% in Q1.
Average annual growth in construction as a whole in the coming years is expected to be mild, ResearchAndMarkets.com has projected, with the years 2023-2026 set to see average growth of 2.2% per year.
That analyst's report indicated that while the construction industry was expected to expand by 4% in real terms in 2022, other factors would weigh upon progress in the years ahead.
"The rise in construction material prices, labour shortages and the recent hike in interest rates could pose a downside risk to the industry's outlook in the initial part of the forecast period," the company said.
The uncertainty of what's in store for interest rates in the remainder of the year makes forecasts on the future of the market difficult, Naemsch said. He said the likelihood of future rate hikes meant a slower pace was likely to prevail with fewer listings and sales ahead.
Again, that could provide an unexpected upside for builders who may see potential in a cooler market that may not have existed in busier times.
"In terms of construction, with costs expected to drop in the future, I can see more builders entering the market taking advantage of lower prices and construction costs," he said.
The shifting market means it's essential for brokers involved in residential construction to remain hands on with the builders they're dealing with and involve themselves in the process from the beginning of the transaction to its end.
Read more: Residential construction cost growth spurring deterioration in affordability
"The real deal starts after you close the transaction," Naemsch explained. "You need to make certain that builder clients get through the process by ensuring they have the right financing for their budget, draw structures, contingency, and, of course, an exit strategy."
Despite complex and often difficult times in the current environment for brokers, those challenging conditions also present the opportunity for mortgage professionals to show their value to clients and potentially expand their book of business, according to Naemsch.
"[These are] tough times in the market and how you manage it can make the difference in developing your portfolio of builders," he said. "With rate increases and market shifts, if you can ensure solid financing and assist your clients through these times, it will build significant loyalty and result in referrals."
Also essential for brokers is knowing their lender and making sure they're working with an organization that has the service, flexibility and loan features best fitted to the individual needs and preferences of each client.
"Work with lenders you know and trust," Naemsch advised. "In construction, the best rate is not the be all and end all. Flexible draw structures, better loan to values, and lender capital are all major pieces to the business."