The much-anticipated event is just days away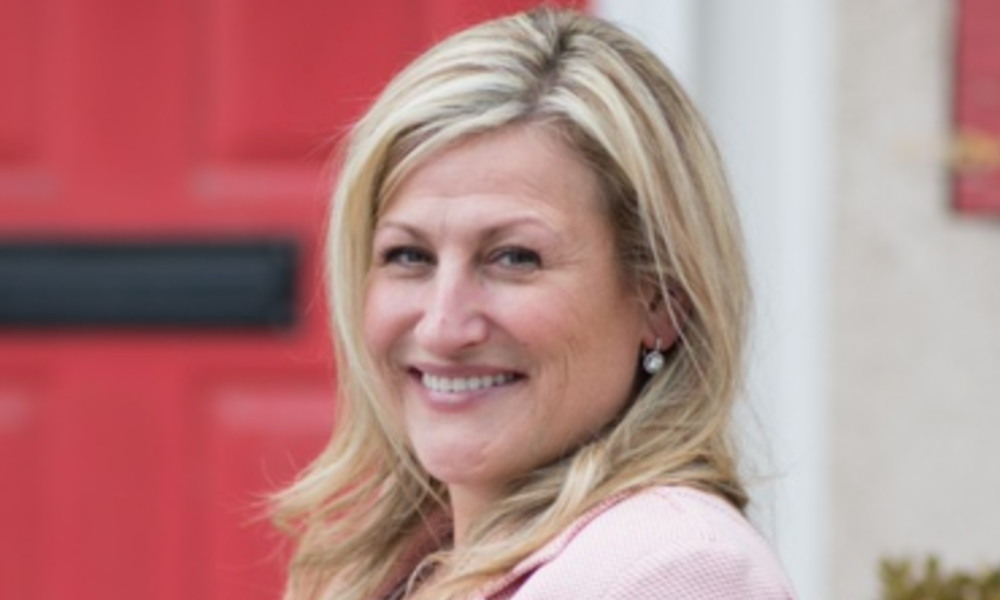 Just over two weeks remain until the eagerly awaited Canadian Mortgage Summit, with mortgage professionals set to gather at Mississauga's International Centre on November 24 to hear some of the industry's leading figures discuss the year ahead and how they're setting themselves apart in the current climate.
Among the high-profile sessions scheduled for the event is the Industry Panel, which will convene top executives in the lending space to discuss a range of solutions for Canadian brokers and their clients in a challenging borrowing environment.
Rachel Oliver (pictured top), managing partner and broker relations at Clover Properties and a panelist for that discussion, told Canadian Mortgage Professional that she was looking forward to homing in on some of the alternative options available for Canadian borrowers in a volatile and ever-changing market.
"A key point that I think we can all agree on is that things are changing. We are entering a very new environment," she said. "And as far as the housing market goes, and as far as the lending landscape goes, this new environment requires pivoting and requires new solutions that maybe in the past, the mortgage industry hasn't considered."
Clover's specialty is in rent-to-own financing, a solution that's grown in prominence in recent times amid surging house prices and a complex mortgage landscape.
Read more: The Canadian Mortgage Summit – lenders to look ahead to 2023
Oliver said a specific niche being served by rent-to-own options of late had been families who purchased new construction recently with a credit situation that had changed significantly over the previous two to three years, meaning that they now weren't necessarily meeting lenders' criteria to qualify for a mortgage.
"Many of them are at risk of losing the 15% or 20% that they gave to the builder over the course of the last two or three years, so they're contacting us and asking us if there's a way that we can save the deal," she said.
"In many cases, if the developer or the builder is willing to cooperate, we can step in and save the deal so that the homebuyer doesn't lose their initial deposit that they paid out to the builder, and they rent to own that home instead – and then they will become owners at the end of the rent-to-own process."
Another borrower cohort that's been well served by rent-to-own options in recent times, according to Oliver, are those who have a small amount saved up as a down payment but also took on additional debt during the pandemic, with that debt meaning banks determine their affordability to be extremely low.
"We're a lot more forgiving under this [rent-to-own] umbrella in terms of how we look at that debt – we can be a lot more forgiving with car loans, student loans, and in many cases, we can free up an extra 30-40% in their house-hunting budget," she said.
Read more: The Canadian Mortgage Summit – what to expect
"Obviously there's limited inventory, still. Especially when we're dealing with entry-level buyers, they're scraping their money together just to get their foot into the homeownership game. That $50,000, $100,000, $150,000, it really matters. That's where rent-to-own really is shining right now."
Those are just some of the scenarios that are sure to be covered at the Canadian Mortgage Summit, with attendees – Oliver included – relishing the opportunity to connect with other mortgage professionals and share thoughts and ideas about carving out opportunity as 2023 comes into view.
"The main thing that I just want to urge the mortgage professionals to consider is: don't leave any stone unturned," she said. "As a professional, I think you owe it to your clients. And as an industry, they have to consider how we are serving the needs of clients, and they want to keep on growing their business.
"They want to be a solutions provider in turbulent times and in terrific times – and right now, this is the time where you get the most recognition because you're solving problems that nobody else can, and this is why they need to tune into all the facets of the solutions. Rent-to-own financing is at their fingertips, and more [brokers] need to uncover it."
For more information on the inaugural Canadian Mortgage Summit, including a full list of speakers and details of all the day's panels, click here – and if you haven't got your tickets yet for one of the industry's most anticipated days of the year (free for all mortgage brokers, lenders, and service providers), be sure to register now.