Industry professional aims to make the nature of reverse mortgages clearer to the public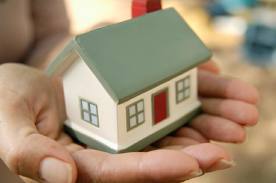 Sharing the fruits of long industry experience in Toronto,
Dominion Lending Centres
accredited mortgage professional Michael Sneddon outlines some of the most common reverse mortgage questions he encounters.
If I have an existing mortgage on the property, can I get a reverse mortgage?
Sneddon noted that this is the most frequent question surrounding reverse mortgages. In fact, "it is actually one of the most common uses for a reverse mortgage – to pay off the current mortgage and eliminate that payment and help with monthly cash flow."
"However, it is important to realize that you would need to qualify for enough to pay that existing mortgage in full," he explained. "If you have $70,000 remaining on the mortgage, you would need to qualify for at least $70,000 to be eligible for a reverse mortgage."
"If you owe $70,000 and qualify for $100,000 in reverse mortgage funds, the $70,000 would be paid first and you would be left with the remaining $30,000," he elaborated. "[The] existing mortgage must always be paid off using the reverse mortgage funds and you get to keep whatever is left. Essentially, you are swapping your mortgage with a reverse mortgage and keeping the excess cash."
Can I pay the interest or make payments on the amount I receive?
Monthly interest payments are permitted, and it is also allowed to "pay up to 10% of the amount borrowed (1 payment per year) if you wish."
"However, you also have the option to pay nothing at all until you sell the property or until you pass away. Most people choose this option but it is nice to know that you can pay the interest every month (essentially turn the reverse mortgage into the same thing as a Home Equity Line Of Credit)."
What if I want to sell my home?
A home can be sold at any time, even during a reverse mortgage. "The mortgage amount (plus any accrued interest and prepayment penalties, if any) would then be paid from the proceeds of the sale. The process would be exactly the same as if you had any other kind of mortgage or HELOC on the property."
View Sneddon's full list of frequently asked questions
here
.
Related stories:
DLC addresses notions surrounding reverse mortgages
Reverse mortgage guide for consumers launched