'Definite shift' as more people 55+ optimize equity for this purpose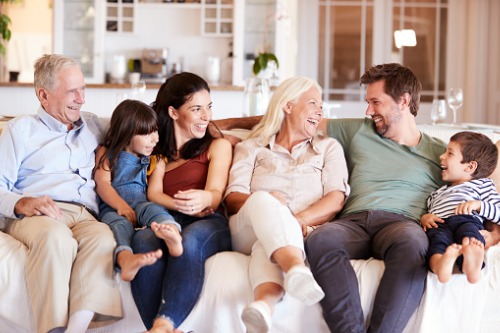 More and more Canadians 55+ are dipping into the equity they have in their homes to give the gift of an early inheritance to their adult children - and to themselves.
"We're seeing more and more people using reverse mortgage funds as living inheritances so they can see their family enjoy the benefits those funds can provide," said Agostino Tuzi, National Partnership Director, Mortgage Brokers at HomeEquity Bank.
While financially assisting family members is something generous Canadians have been doing for a long time, Tuzi said there's been a definite shift lately and more people are optimizing HomeEquity Bank's reverse mortgage products for this purpose.
"It's not so much about what Canadians need from a reverse mortgage option, but what they want from the equity in their home — and that's often to help support their family," he said.
A CHIP Reverse Mortgage can help clients unlock up to 55% of the equity from their home while increasing their monthly cash-flow, tax-free. It is a long-term solution that can help Canadians 55+ access funds to support family members, and is a great way for clients to do so without jeopardizing their retirement savings. The approval process doesn't penalize those who are retired or approaching retirement, the tax-free funds don't impact future retirement income or government benefits, and clients avoid a stressful monthly repayment that affects their cash flow.
The repercussions of the COVID-19 pandemic have also brought forward different types of clients who see the strategic benefit of getting a reverse mortgage. Gifts of down payments are becoming a popular reason for clients to access reverse mortgage options given the brisk housing market. Many people with significant equity in their homes want to help their family where they can, and, in many cases, their adult children or grandchildren simply don't have sufficient funds to make a down payment on their own properties. With record-low interest rates, these homeowners want to give family members that lump sum needed to buy real estate, whether it's their first home or condo, moving from rental to home ownership, or moving up the property ladder.
What's more, Canada's top banking regulator has proposed a raise to the mortgage stress test level which, if approved, would come into effect June 01. This proposal would make it even more difficult for home buyers to qualify for a loan, as they would need to prove that their finances can withstand a larger rate hike.
Another situation the pandemic has brought to light is people struggling with job security, and parents or grandparents are stepping up to help during this time. There are HomeEquity Bank's classic products, "but we also have our fully flexible CHIP Open product, which can be a great solution," said Tuzi.
This short-term option is suited to what is hopefully a temporary situation — an adult child laid off work. As the situation improves in the coming months with vaccines rolling out across the country, there appears to be light at the end of the tunnel. When they return to the workforce, they can then re-pay their parents quickly, Tuzi noted, and with CHIP Open you can pay the amount back in full without penalty.
If brokers are looking to grow their business, considering these reverse mortgage options is a great way to do it. This is not a product that has to compete with another lender, Tuzi said, it's an area of business brokers aren't currently pursuing - and it's growing.
"More of our broker partners are also seeing the impact this can have on their business, allowing them to address even more of their clients' needs," he said. "This also means the brokers can benefit from the PEAK rewards program, which we at HomeEquity Bank are very proud of."
If you would like to learn more about the flexibility offered by CHIP Open, please click here, and to learn more about the benefits of the PEAK reward program, please click here.