Time to find out who's the best of the best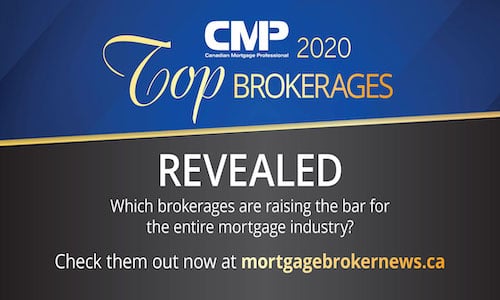 In its latest issue, Canadian Mortgage Professional identifies the brokerages who stared a challenging year in the face and, undaunted, went on to achieve remarkable success.
With so many strong candidates having been nominated, CMP narrowed down the final list using a unique methodology to ensure that nominees were compared on a level playing field.
"Canadian mortgage professionals have had to navigate plenty of obstacles in 2020, but brokers continue to find unique ways to channel their expertise into every corner of the mortgage space, helping a wide range of buyers get a foothold in the housing market," a CMP spokesperson said.
To learn more about this year's Top Brokerages, see issue 15.10 of Canadian Mortgage Professional, available now.