Housing market might also get "significantly dampened", according to observers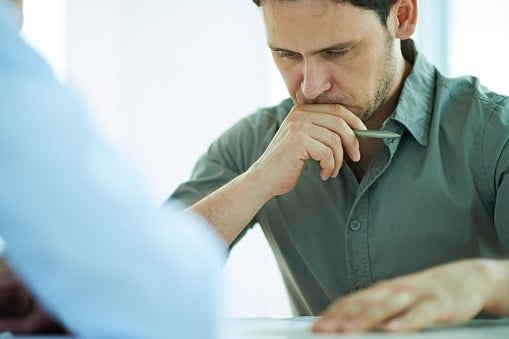 The newest set of mortgage restrictions announced by the Office of the Superintendent of Financial Institutions (OSFI) will hit home buyers looking to upgrade to new properties the hardest, according to BMO financial group chief economist Doug Porter.
OSFI's latest rules state that even home buyers who don't require mortgage insurance because they have a 20% down payment will have to prove they can make meet their commitment if interest rates rise above the five-year benchmark rate published by the Bank of Canada or 2% higher than their contracted mortgage rate, whichever is higher.
Move-up buyers would be disproportionately impacted because they would be most likely to have home equity and qualify for an uninsured mortgage, Porter explained.
The economist noted that last year's restrictions took 5% to 10% out of the housing market's buying power, and that OSFI's latest changes will have a comparable effect.
The guidelines, similar to OSFI's draft release in July, are scheduled to take effect on January 1, 2018.
"This is potentially more wide ranging and it will dampen the housing market in 2018, probably more significantly than we saw (with) the earlier federal measures," Porter told the
Toronto Star
.
However, he emphasized that the changes are "another reason to believe the [Bank of Canada] will hold off on rate hikes this year. Between the uncertainty around NAFTA and between these measures I think the bank will take a bit of a pause at this point."
And although the Canadian economy is projected to experience some slowdown in 2018, the housing market's fundamentals remain robust.
"We have strong population growth, we still have relatively low interest and job growth has been robust. Consumers are confident, so it's not as if this will drive the market down abruptly but it will have a significant dampening impact," said Porter.
For the past half-decade, the OSFI has been tweaking underwriting standards for home loans amid the introduction of cooling measures in Vancouver and Toronto by both federal and provincial authorities.
"Our mandate is focused on the safety and soundness of the federally regulated financial institutions," OSFI superintendent Jeremy Rudin said, adding that he might re-evaluate the stress testing as market conditions change.
Related stories:
Government lying about reason for rule change implementation, claims industry veteran
OSFI's new mortgage stress test is unnecessary and harmful—think tank