The government appears to have ignored the industry's call to curb mortgage rule tweaking until last round's impact is fully realized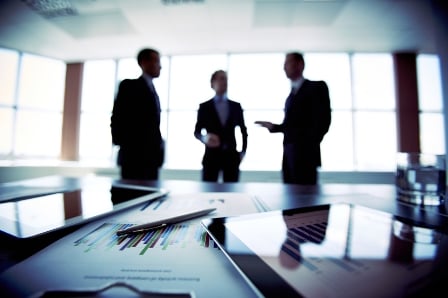 The government appears to have ignored the industry's call to curb mortgage rule tweaking until last round's impact is fully realized.
"They're just not being patient enough,"
Dustan Woodhouse
, a broker with
Dominion Lending Centres
Canadian Mortgage Experts, told MortgageBrokerNews.ca. "I am, frankly, a little surprised by this relentless pace of change. It doesn't really seem like they're giving things a chance (to see what impact the last changes will have)."
The Office of the Superintendent of Financial Services (OSFI) announced earlier this month it will be increasing its supervisory efforts for residential mortgage underwriting – specifically focusing on Guideline B-20, which it also announced potential changes to.
Those changes include;
Requiring a qualifying stress test for all uninsured mortgages;
Requiring that Loan-to-Value (LTV) measurements remain dynamic and adjust for local market conditions where they are used as a risk control, such as for qualifying borrowers;
Expressly prohibiting co-lending arrangements that are designed, or appear to be designed to circumvent regulatory requirements.
This latest round of proposed changes follows last summer's, which included a mortgage rate stress test. They also follow months of campaigning by industry associations, lenders, and networks to try to convince the government to avoid enacting further changes.
Many, like Woodhouse, argue not enough time has been given to see just how impactful those changes have been.
"The analogy I use in business a lot times is a mature business is like a cruise ship, whereas a sole proprietor is like a speed boat," he said. "When you realize you're heading in the wrong direction and you're a one man band … you implement change almost immediately and boom you're pointing in a new direction and you get to that new location a whole lot faster."
The government is a like a cruise ship in this case; a behemoth that requires a great deal of time to change course.
"When they see things in a direction they don't like and they decide to change course, what they lose sight of is that it's going to take a while to bring the bow around and get it pointed in the direction they want to be going on," Woodhouse said.
OSFI is inviting consultation from industry stakeholders, which can be
sent via email
.
Despite that consultation promise, Woodhouse believes the guidelines will be set as presented with no tweaks regardless of what feedback stakeholders give.
"I don't think this is a maybe," he said. "I don't think we're going to see any watering down."
As for what sort of impact the next round of rule changes will have on the industry, one veteran is pessimistic.
"I think the industry is probably going to pull back around 30%," John Bargis, owner of Mortgage Edge, said. "I don't think the channel can do a whole lot to avoid what's coming down the pipe. The changes are aimed at curbing the industry and that's exactly what it's going to accomplish."
Related stories:
Association provides feedback on bank regulation
Regulatory body to prohibit 'bundled' residential mortgage