Community will pilot innovative construction techniques and principles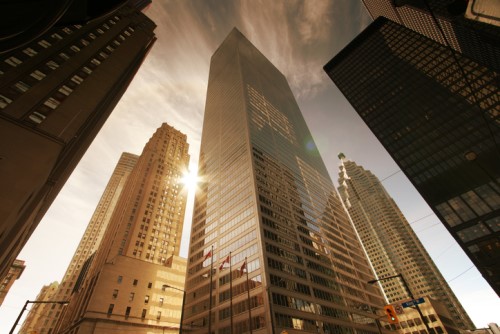 Sidewalk Labs, a division of Google's parent company Alphabet Inc., has signed a deal with Waterfront Toronto to initiate plans for a $1-billion test "smart city" that will pilot innovative construction techniques and principles, along with the mass application of self-driving systems and climate-friendly architecture.
"Sidewalk Toronto is a joint effort … to create a new kind of mixed-use, complete community on Toronto's Eastern Waterfront, beginning with the creation of Quayside. Sidewalk Toronto will combine forward-thinking urban design and new digital technology to create people-centred neighbourhoods that achieve precedent-setting levels of sustainability, affordability, mobility, and economic opportunity," Sidewalk announced.
Sidewalk has agreed to invest $50 million to develop Quayside, a 12-acre district on the waterfront, into Sidewalk Toronto. Should thing proceed smoothly, Sidewalk will then pursue a larger area to develop, including plans for at least 3.3 million square feet of residential, office, and commercial space, and the moving of Google Canada headquarters from Kitchener to Toronto.
"Today, we are expanding our know-how by partnering with Sidewalk Labs to create a progressive, innovative community; one that addresses significant challenges and sets new standards around sustainability, affordable housing and community engagement," Waterfront Toronto President and CEO Will Fleissig said in a news release.
The project is considered an experiment aimed at establishing the eastern waterfront as a hub for urban and technological innovation.
"Successful cities around the world are wrestling with the same challenges of growth, from rising costs of living that price out the middle class, to congestion and ever-longer commutes, to the challenges of climate change," Sidewalk Labs CEO Dan Doctoroff said. "Sidewalk Labs scoured the globe for the perfect place to create a district focused on solutions to these pressing challenges, and we found it on Toronto's Eastern Waterfront — along with the perfect public sector partner, Waterfront Toronto."
Interested parties can visit the project's online portal
here
.
Related stories:
Tech industry growth stoking demand for Toronto office space