A couple of industry veterans believe banks are intentionally given an unfair advantage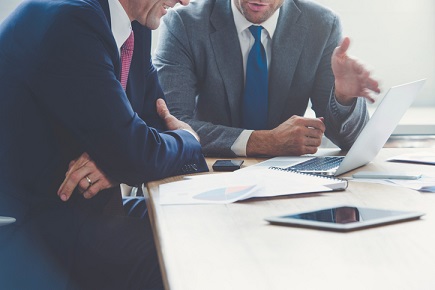 The Office of the Superintendent of Financial Institution's new regulations governing underwriting practices — set to take effect at the beginning of next year — have been the source of much acrimony in the mortgage industry, and some are wondering if the federal government is deliberately sabotaging some lenders to benefit large banks.
Two industry veterans echoed each other in stating that certain lenders, like mortgage finance companies, will not be able to keep their heads above water.
Additionally, both not only questioned why credit card debt isn't a topic of conversation if household debt is, indeed, reaching disquieting levels, but they both believe many first-time homebuyers will be precluded from entering the housing market.
Before the latest regulation amendment, the Department of Finance updated lending practices in October 2016.
"I thought last year's changes were more than enough," said
Fisgard
's Senior Vice President of Residential Mortgage Investments & Broker Relations, Hali Strandlund-Noble. "The problem I have with that is I'm a believer that household debt being on a mortgage is something tangible. Why are they not dealing with unsecured lines of credit, credit cards at 19.99%-plus? There's no talk about that, no talk about qualifying those people. That's a big concern of mine. I'm okay with healthy mortgage debt."
While Strandlund-Noble agrees that housing prices in Vancouver and Toronto need to come down, she's confounded by the government's one-size-fits-all policy because she sees small cities and first-time buyers being pilfered. Atlantic Canada and the Prairie provinces are among large swaths in which she sees trouble brewing.
"I would love to see [the federal competition bureau] step in and take a look," she said. "I would have thought they would have stepped in by now, and if they don't step in this time, especially with how it's affecting monolines and mortgage finance companies, I don't think they will. It's very disappointing."
Asked how precarious the rule changes will be for consumers, Strandlund-Noble said, "I don't know if 'precarious' is the right word. It's lack of opportunity to become a homeowner at this particular time in their life cycle of buying, selling or renting. Many will have to wait, save and maybe even get rid of some credit cards. There's a lack of opportunity, definitely for first-time homebuyers. It's hard enough for them to get in."
David Mandel, president of First Source Mortgage, concurred with Strandlund-Noble about the government needing to rein in credit card companies "as opposed to telling Canadians how much they should spend on a home and where they should live."
But Mandel also blames the government for the astronomical cost of housing because they did precious little to solve the supply issue. Given the government's immigration policy, he believes they exacerbated the supply problem by not ensuring enough inventory was available in the marketplace.
"If you're going to maintain a policy of steady immigration and bring in 300,000 people annually, most of whom will try to settle in the GTA, you need to deal with the supply of developable land and remove the red tape associated with change-of-use of existing lands so that builders and developers can readily convert or create infill projects to meet demand through higher density," he said.
This can create more urban sprawl —which would be at odds with growth plans — he added.
Mandel ultimately believes lenders and consumers are getting fleeced by government policy that he says is convoluted enough to fly beneath the average Canadian's radar.
"The banks are going to win huge at the expense of the monolines, and what we see, ultimately, that nobody is talking about, is further concentration in the banking industry in Canada," he said. "There's no competition for them.
Unfortunately, I think that's anti-Canadian, anti-North American, and it's anti-competitive — and that's wrong. I think Canadians are getting a raw, raw deal and I think it's a little too sophisticated and widespread for the average person to understand."
Related stories:
Banks benefiting from anti-competitive practice, says industry vet
Government lying about reason for rule change implementation, claims industry veteran