Declines in home prices and sales could be set to level off, suggests TRREB analyst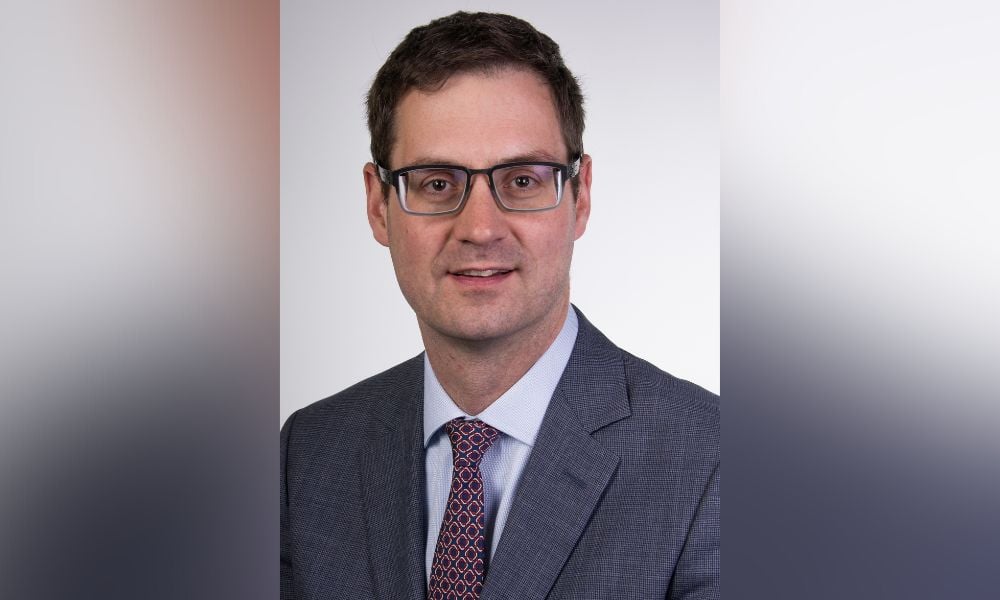 Home sales and prices in Toronto saw a significant decline in 2022 – but there are signs that the trend, which has continued since the early months of last year, could be nearing an end, according to an analyst for the city's real estate board.
Jason Mercer (pictured), chief market analyst at Toronto Regional Real Estate Board (TRREB), told Canadian Mortgage Professional that while a significant adjustment in sales and home prices had taken place in the housing market between spring and midsummer of last year, data since then suggested that those declines were beginning to flatline.
"As you moved into the late summer, even more so the early fall, we've actually seen things start to level off a little bit," he said. "And both in terms of sales and price, after you adjust for the time of year, we start to see a flatter trend – and that suggests that we may be approaching the bottom of this cycle, and I think that's what a lot of buyers sitting on the sidelines are looking for."
When will homebuyers know that home prices are rebounding in Toronto?
In December, analysis from RBC Economics indicated that the marked correction that has gripped Toronto's housing market was still ongoing – but "may be moderating," even if the market is expected to remain subdued for some time.
The Bank of Canada's next decision on its benchmark interest rate, set to take place on January 25, will give borrowers a good indication of how long it might take for home prices to begin rebounding, according to Mercer.
"[Homebuyers are] looking for some sort of indicator that prices have dipped, but that's starting to flatten out and I think when the Bank of Canada makes their announcement this month, whatever it is, there'll probably be some forward guidance in there suggesting that this is probably it for interest rate hikes, at least for the foreseeable future," he said.
"And so a bit of a flatline in terms of pricing, some forward guidance in terms of what we expect on rate increases – that gives people a clearer view of what 2023 and even 2024 will look like from a monthly payment perspective. And then they can start making their decision."
How big of a problem is the lack of new listings in the Toronto market?
A noted trend has seen new listings remain scant in the Toronto market despite the protracted cooldown, with TRREB revealing that new listings dropped by 8.2% over the course of last year compared with 2021 (from 166,600 to 152,873).
That's a "major concern," Mercer said, with little new supply entering the market as immigration looks set to continue climbing in the coming years: 465,000 new permanent residents are expected to arrive in 2023, followed by 485,000 in 2024 and half a million in 2025.
"It's great for long-term fundamentals," Drew Donaldson, founder and CEO at Donaldson Capital, told Canadian Mortgage Professional. https://t.co/eIeCHp8Ayf#mortgageinsights #mortgageindustry #immigration #housingmarket

— Canadian Mortgage Professional Magazine (@CMPmagazine) January 6, 2023
"Looking forward, supply is going to be the major concern, because we've heard… from the federal government that we had record immigration into Canada in 2022," he said. "The GTA [Greater Toronto Area] will continue to be the single greatest beneficiary of that immigration, and then moving into 2023 and 2024, we're going to set consecutive record years again.
"And so all of these households are going to require a place to live, whether they choose to rent or whether they choose to own and in both cases, we're extremely strapped for inventory for housing."
Policy frameworks committed to by the federal, provincial, and municipal governments over the past 18 months or so should eventually see more supply come onto the market, Mercer said, which will be critical for ensuring that federal immigration plans are implemented smoothly.
"Really what we're looking for in 2023 and 2024 is to see those policy frameworks translate into shovels in the ground because if we don't, it's going to be difficult to house all these new families and make no mistake – we need this immigration, we need these new households to see sustained economic development in our region," he said.
"But if people feel they can't move here, if companies feel they can't move here because there's a lack of housing inventory [and] a lack of affordability as a result, then they're going to look elsewhere. So there's a real economic development imperative to this as well."
What are your thoughts on the direction the Toronto housing and mortgage markets will take in 2023? Let us know in the comments section below.