The steady increases in borrowing costs are making themselves apparent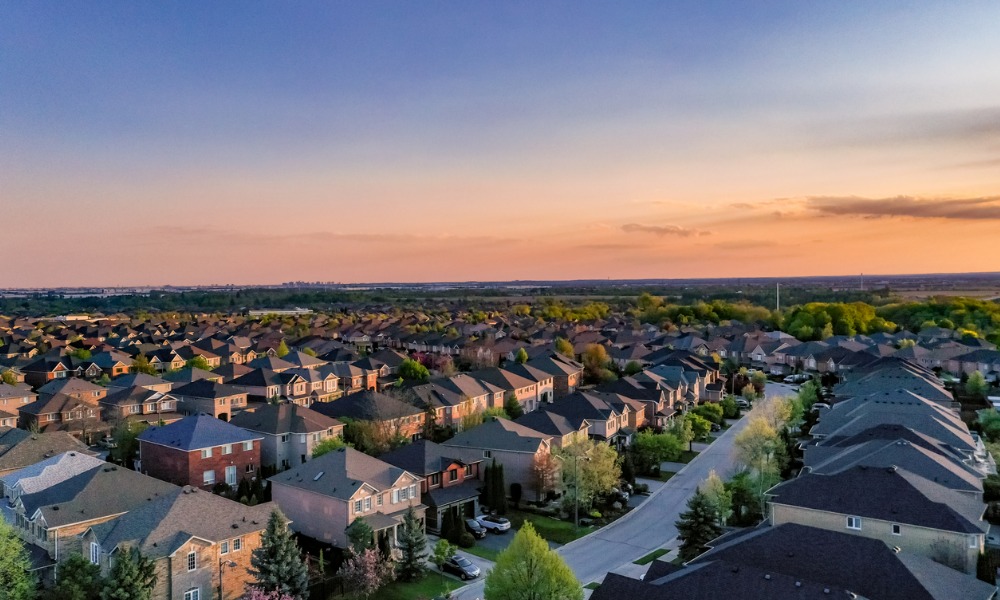 The Greater Toronto Area housing market is continuing to see more moderate conditions amid mounting borrowing costs, with home sales declining on both a monthly and annual basis in May, according to the Toronto Regional Real Estate Board.
The region saw a total of 7,283 residential property sales last month, down by 9% compared to April and down by 38.8% compared to May 2021. On the other hand, however, active listings at the end of May shot up by 26% annually.
"More balanced market conditions have provided buyers with more negotiating power. As a result, while benchmark and average home prices were up substantially compared to last year, selling prices trended lower on a month-over-month basis," the TRREB said in its report.
Read more: Canadian rent rates see largest gains in at least three years
The overall average selling price went up by 9.4% year over year to reach nearly $1.213 million in May, with the MLS composite benchmark index registering a 23.9% annual increase. This marked the latest in a so far three-month trend that is placing the price in line with the TRREB's 2022 forecast.
"After a strong start to the year, the current rate tightening cycle has changed market dynamics, with many potential home buyers putting their purchase on hold. This has led to more balance in the market, providing buyers with more negotiating power," said Jason Mercer, chief market analyst at the TRREB.