The province's housing market appears well positioned to ride out impending rate increases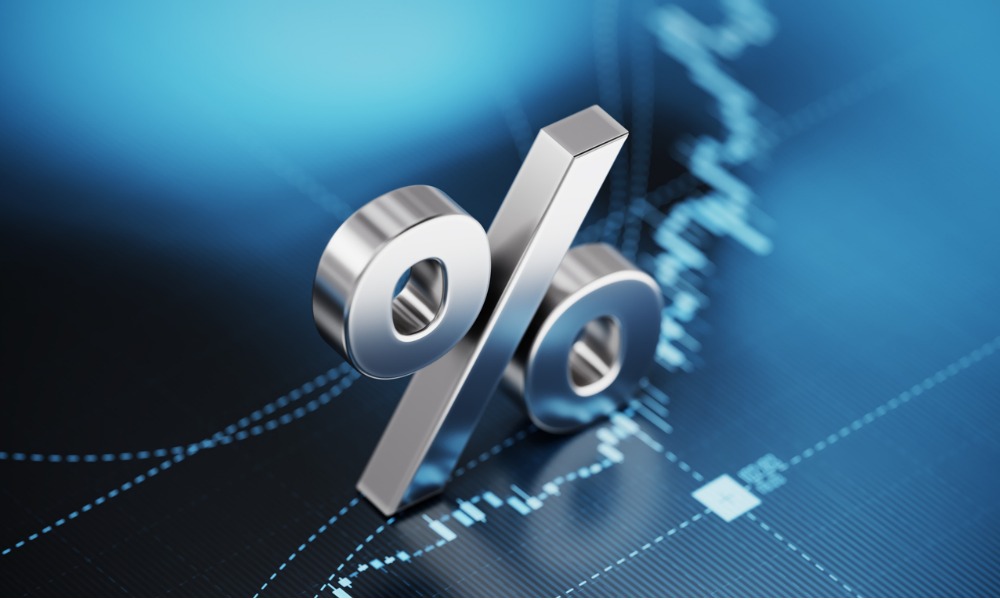 As housing markets across Canada contend with the rising interest rate environment, Saskatchewan registered a 16.8% year-over-year decline in home sales in April – although activity in the province remains strong in historical terms.
New figures released by the Saskatchewan Realtors Association (SRA) revealed that 1,547 properties were sold across the province in April, a total that was still 24.3% above the 10-year average spread despite the significant drop compared with the same month last year.
That moderation was perhaps unsurprising, with the country's hottest markets in Toronto and Vancouver having witnessed even more pronounced declines in housing activity last month amid rate hikes by the Bank of Canada and major lenders.
The Saskatoon region saw year-over-year sales drop by 14% in April, compared with 41% for Toronto and 34% in Vancouver.
Would-be homebuyers and current homeowners in Saskatchewan may be less vulnerable to imminent rate hikes because the province is much more affordable than scorching markets like British Columbia and Ontario, according to a prominent Regina-based mortgage broker.
"In the last few weeks, I feel like I may have had fewer purchase transactions or preapprovals coming through, but in talking to real estate agents I don't feel there's been a real cooling as of yet," Kent Bittner, a broker with Axiom Mortgage Solutions.
"Our fire was not burning as strong as the Greater Toronto Area (GTA) or Greater Vancouver Area (GVA). Our average home price is just slightly over $300,000, so the reality is [if] rates go up for a homebuyer that's purchasing in the $300,000-400,000 range, it sure makes a difference in one's budget, but I don't think it changes their buying decisions."
Read next: Toronto home sales plummet 27% in April
Bittner, who was recently named Regional Broker of the Year – Prairies at the 2022 Canadian Mortgage Awards, said that Saskatchewan's status as one of the most affordable provinces in Canada meant activity would remain robust, even despite a looming Bank of Canada rate hike in June and inventory issues across the province.
"There's limited supply, just like many areas of the country… but I don't [foresee] the forthcoming rate increase in June changing our market in a big way, [whereas] the headlines might be different in a couple of areas of the country."
New listings across Saskatchewan in April were down 18% compared with last year's level, while inventories were 20% lower than last April and more than 30% down in comparison with long-term trends. The months of supply remaining in the market, a key measure of inventory, remained under four months.
The increase in out-of-province buyers that's been prevalent elsewhere in Canada during the COVID-19 pandemic has also been apparent in Saskatchewan, Bittner said, both in terms of owner-occupied properties and investor activity, although he said it wasn't necessarily a "huge driver" in the province's housing market.
Prospects for new entrants to the market still appear rosier in Saskatchewan than elsewhere in the country, with the province having proven largely immune to the skyrocketing home price appreciation of more prominent markets.
Read next: Is Canada's urban exodus on the wane?
While Bittner said changes to the mortgage qualifying rate could be in the cards in the coming months, he indicated Saskatchewan's relatively modest home price growth had contributed to a healthy market with few instances of frenzied bidding wars typical in other parts of the country.
"We've had a strong market since April 2020, but our strong market means maybe 8-10% year-over-year price increases," he said. "So [it's] definitely a different magnitude. It's been manageable.
"In the last four months, we've seen more multiple-offer scenarios and more of our clients in competing situations than in previous years, but the result is often properties going $5,000-$15,000 over list, not $100,000 or $200,000. It's different multiples."
In fact, even despite recent price growth in Saskatchewan's housing market, single-family home property values have only recently returned to around the level they reached at the beginning of the last decade, according to Bittner.
"Some of the current price levels are just getting back to where we were at our previous peak, say in 2010," he said. "It's interesting how we had a drop-off and then – not huge numbers percentage-wise in our market – but this last little run is still just getting us up to certain price points, just getting us up to where we were over a decade ago."