The trend was driven by a decline in urban starts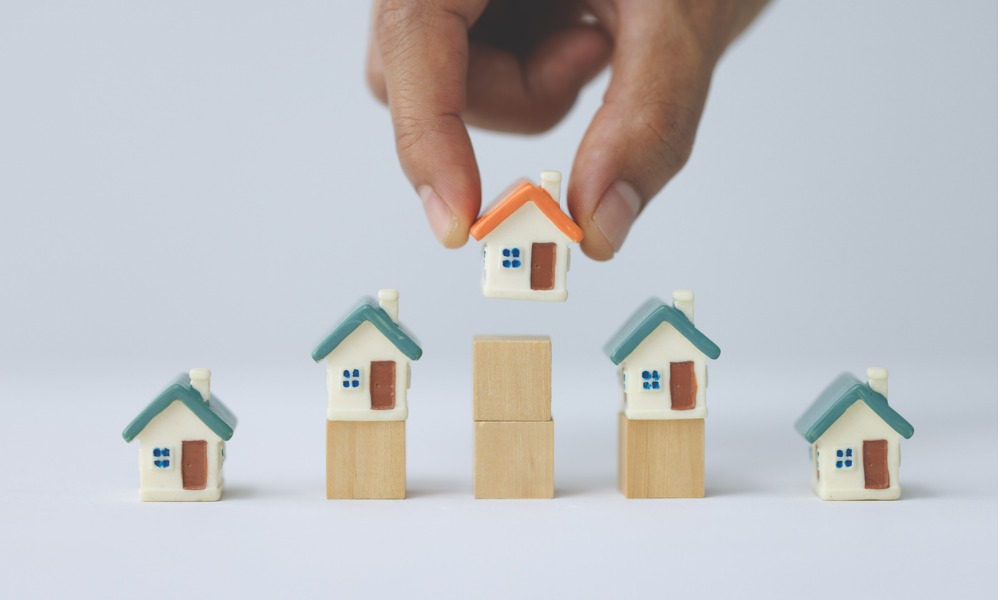 The annual pace of housing starts in December fell by 5% compared with the previous month, according to Canada's national housing agency.
Canada Mortgage and Housing Corporation (CMHC) said on Tuesday that last month saw a seasonally adjusted annual rate of 248,625 units, a decline from November's 263,022 that was driven by a lower pace of urban starts.
That measure slipped by 5% to 227,708, according to CMHC, with the rate of single-detached urban starts down 11% (to 44,858) and the pace of multi-unit urban starts dropping by 4% (to 182,850).
Housing starts in Canada were down in December with a month-to-month decline of 5%.

Overall, housing starts remained high in 2022, and were only 1% lower than the highs we saw in 2021.

Read more: https://t.co/qcCIIlYi7r pic.twitter.com/siVbxnSu7L

— CMHC (@CMHC_ca) January 17, 2023
Toronto led the way in overall housing starts in December, with 71,510 units, compared with 38,058 in Vancouver and 12,905 in Calgary. That amounted to a December increase of 72% in total SAAR starts for Canada's most populous city.
Montreal saw 12,052 new housing starts while Edmonton posted 9,582, Winnipeg had 4,478 starts, Quebec came in with 4,462, and Victoria saw 3,295.
Overall rural starts, meanwhile, posted a seasonally adjusted annual rate of 20,917 units last month.