"Even if activity does bottom in the next few months, sales levels should remain depressed"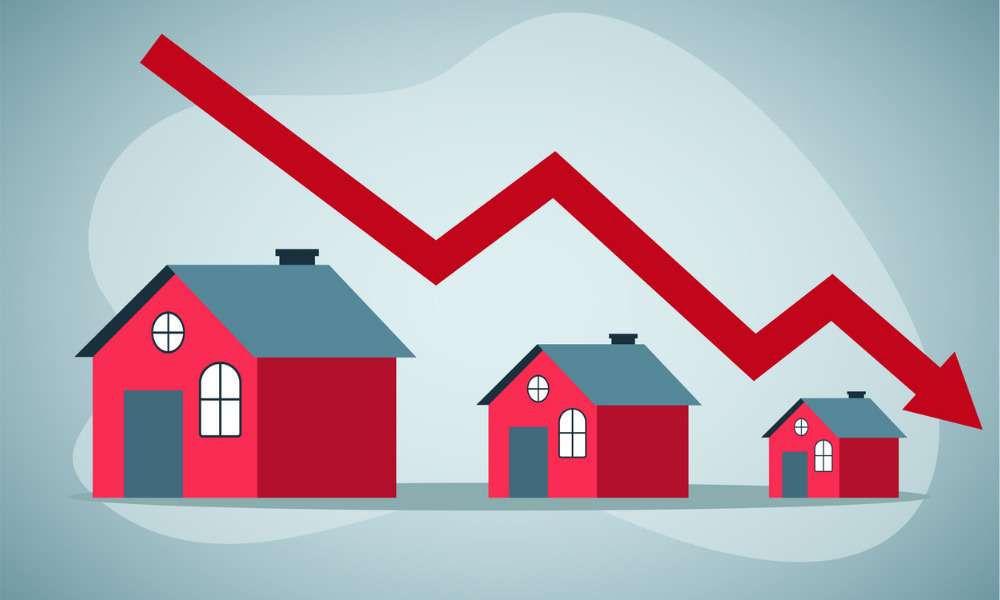 This year will likely see the weakest sales year for Canada's housing market since 2001 as affordability challenges continue to weigh on homebuying activity, according to a new report.
In its latest provincial housing market outlook, TD Economics said the "poorest affordability backdrop" since the late 1980s and early 1990s would probably have a significant impact on the market this year, although it also indicated that the months-long decline in home sales would likely end at some point in early 2023.
TD economist Rishi Sondhi said average home prices should also bottom out in the opening months of the year, with those figures expected to end around 20% lower than the market peak. That's despite what is expected to be a steeper price decline in the short term than the bank had anticipated in September.
"Still, quarterly price growth in 2023 should be weaker than what we imbedded in our September forecast, as the Bank of Canada has taken their policy rate even higher than we had previously thought," Sondhi said.
Average home prices and sales in Canada are expected by the bank to tick upwards in 2024, when lower inflation, interest rates, and higher immigration should prevail after a "weak" performance for the national economy throughout this year.
"These factors should manifest in stronger sales activity, though at a pace that will continue to lag pre-pandemic levels for much of the year," Sondhi said. "Improving housing demand is also likely to stoke some renewed growth in prices. However, a still-constrained affordability backdrop will be a limiting factor."
High affordability for buyers in Newfoundland and Labrador and the Prairies means those markets will probably slightly outperform others in broad-based 2024 price gains, Sondhi said, while pricier conditions in Ontario, British Columbia and the Atlantic will contribute to milder growth.
Still, much of that forecast depends on whether a flurry of inventory hits the housing market amid challenging conditions for current homebuyers. "If higher interest rates and economic weakness result in significant amounts of forced selling on the part of homebuyers, price growth could be weaker than we expect," said Sondhi.