Long-awaited event is set to take place next week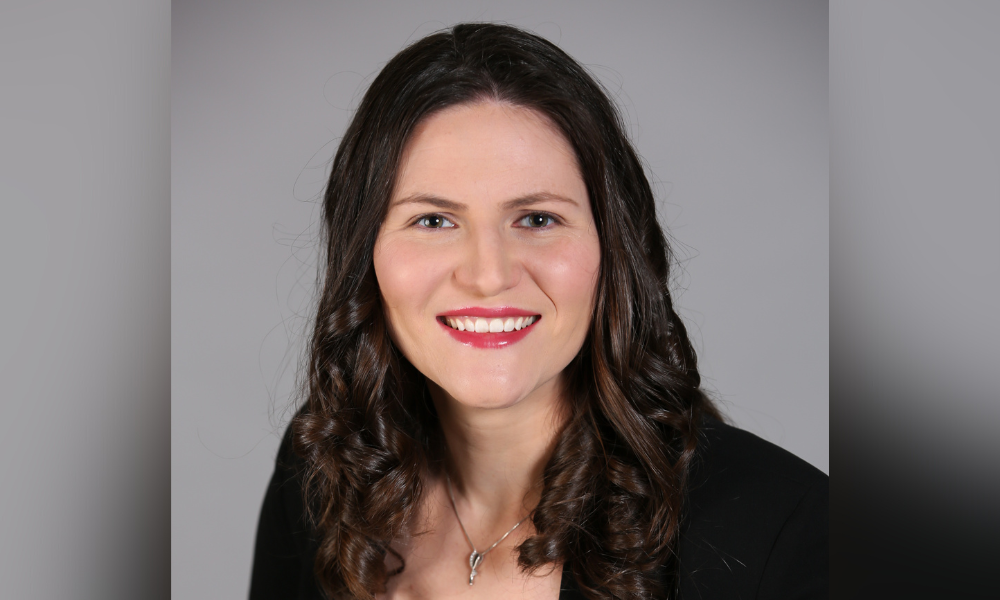 Just over a week remains until the much-anticipated Canadian Mortgage Summit, with mortgage professionals set to convene at Mississauga's International Centre on November 24 for an invaluable day of educational sessions and panel discussions on the best ways to take their business to the next level.
Experts from across the industry will participate in the day's events, looking back on how they've successfully navigated the challenges of 2022 and some of the things they're keeping top of mind with another year coming into view.
Among the scheduled panel discussions is the "What Matters Most to Brokers" session, featuring executives from leading Canadian lenders on some of the ways their companies strive to provide support and sterling service for the broker community.
Giving an all-important broker's view on that panel will be Leah Zlatkin (pictured top), chief operating officer and broker at Mortgage Outlet, who told Canadian Mortgage Professional that the discussion promised to serve as an invaluable means for brokers and lenders alike to learn how to develop better relationships with each other.
Read next: Canadian Mortgage Summit: Lenders to explore alternative solutions
"From lenders especially, one of the things that we are looking for is a better understanding of how to structure files, especially out of the ordinary files," she told Canadian Mortgage Professional. "So every lender has a specific niche that they can really facilitate funding for.
"One of the things that we really like to work with our lender partners on is understanding what specific niche they can facilitate best – so understanding some of the unique attributes that allow them to process mortgages for people that other lenders cannot do."
While there have always been some clients that may need exceptions, the changing mortgage market of 2022 has seen many borrowers and homebuyers facing a more complex environment that requires brokers to have a strong idea of lenders' policies and what they can and cannot accommodate, Zlatkin said.
"Now, instead of one in 100 files being a unique situation, you've got 20 in 100 files being a unique situation," she explained. "You really need to understand everyone's policies a lot better and understand who can service [specific circumstances]. A lot of our lenders are being very forthcoming with that kind of information these days."
The event will also provide an excellent opportunity for lenders and brokers in attendance to speak face to face about how they can work better together, according to Zlatkin, with exhibitors set to include some of Canada's leading lenders.
"This is a really good opportunity, being that it's a free event," she said. "For most agents, this is a real opportunity for them to meet lenders for the first time. At some brokerages, they don't do regular meetings with lenders.
Read next: The Canadian Mortgage Summit – lenders to look ahead to 2023
"So if you work at a brokerage where you're not having regular lender meetings, or where you're not invited to them because you're a lower-level agent, this is really probably the first time that some of these people are going to meet the lenders, in the trade show."
For newer agents especially, that can make all the difference in a file being approved or not, she added, because having a relationship with a lender can be crucial in terms of getting advice on best practices to amend or adjust an application to get it over the line.
"If you have a relationship with the lender, you can call the BDM and say, 'Hey, I've got a client in this is their situation, and I'm not really sure [if it] will work with you.' The BDM says, 'OK, well, you told me this, but does the wife have any income coming in? If the wife has a child tax credit coming to her, make sure you include that in the file,' – different things like that.
"And so they can give you those extra little tips and tweaks to help you get your file approved because as a newer agent, you might not have thought of those things."
For more information on the inaugural Canadian Mortgage Summit, including a full list of speakers and details of all the day's panels, click here – and if you haven't got your tickets yet for one of the industry's most anticipated days of the year (free for all mortgage brokers, lenders, and service providers), be sure to register now.