A significant number of Canadians are shelving their plans to renovate amid a high-rate environment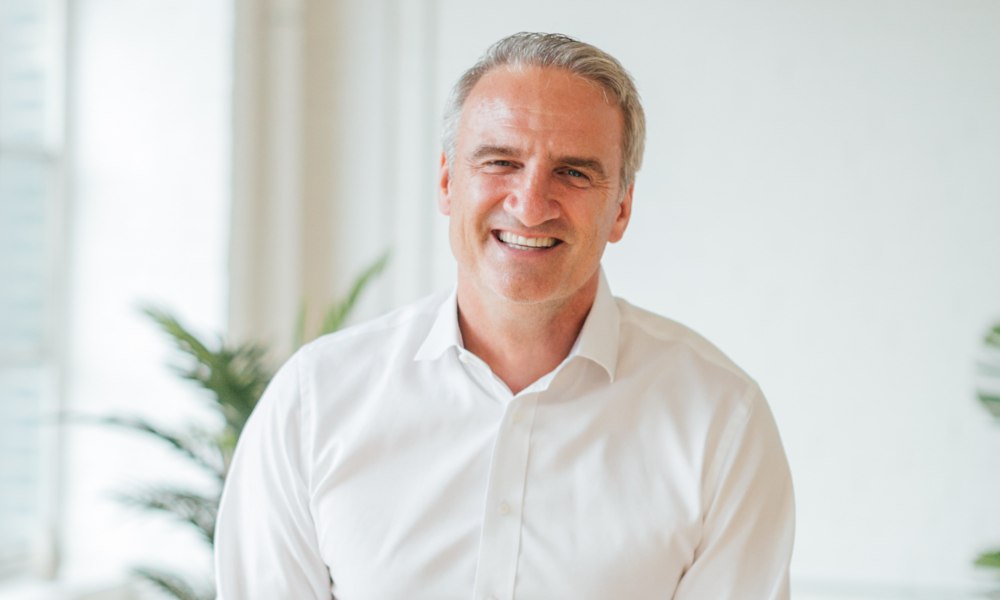 Interest rate hikes look like they may have ended for now – but the steep rate jumps witnessed over the past year appear to have significantly tempered many Canadians' enthusiasm to renovate their homes.
Thirty-nine per cent (39%) of Canadians are postponing or reducing the scope of their renovation plans for more than a year, with affordability concerns the main reason, according to a recent study by point-of-sale home improvement financer FinanceIt.
That trend was especially pronounced among respondents aged between 18 and 34, with 48% of that cohort citing higher costs as the reason for hitting pause on renovation plans.
The study, which was conducted at the end of October and saw the firm partner with Leger to survey 1,012 Canadian homeowners, shines a light on how higher borrower costs have weighed down on those with renovation plans, according to FinanceIt CEO Michael Garrity (pictured top).
"These are the ones who said, 'I want to do some home improvements philosophically, but whatever plans I have, I'm either going to postpone them or I'm going to reduce the size of them because I'm concerned about where the economy's going or what interest rates are going to look like if I have to borrow that money," he said. "[Nearly four out of 10] is pretty big."
What are merchants in the home reno industry thinking about 2023?
The survey also saw merchants at FinanceIt give their views on the business outlook for the year, with a huge number revealing that they expected customers' hesitance to spend to have an impact on activity in 2023.
"Ninety percent (90%) of merchants that we polled are expecting a slowdown in the industry this year," Garrity said. "Nine out of 10 merchants are saying they can feel that customer demand is going to be lower because people are concerned about inflation and the economy and the impact of interest rates on their cost of borrowing."
Less than a quarter of people engaged in home improvement projects, meanwhile, know that there are financing companies available to finance their job on a fixed-rate loan, Garrity added.
Could a quieter housing market spur home renovations in 2023?
Home sales across Canada have fallen in that high-interest-rate environment of the past year as would-be buyers head for the sidelines and with many homeowners opting to stay in their current property rather than make another move.
"We have traditionally seen when interest rates are high or when housing prices are out of control, people have a tendency to stay where they are because they just can't afford the next jump," Garrity said. "And when they stay where they are, they often would like to make an improvement to where they are because that would increase the enjoyment or utility of their home without having to move to a new [one]."
Although higher interest rates undoubtedly counterbalance that somewhat, there remains a core of homeowners who have no choice but to refurbish or improve their homes, Garrity said.
Spiralling monthly mortgage payments, for instance, have impelled a number of owners to consider renovations with the purpose of either adding a multi-generational unit to their home or generating additional rental income.
The Bank of Canada has indicated that its most recent rate hike, on January 25, is likely to be its last for some time, although rates are still projected to remain high for at least the remainder of the year.
The Bank of Canada has probably reached the end of its rate-hiking cycle for now – but it still needs to keep Canadians on their toes about the possibility that that could change, according to CIBC's Benjamin Tal.https://t.co/fWTuj5MB5K

— Canadian Mortgage Professional Magazine (@CMPmagazine) January 26, 2023
Its outlook also depends largely on whether economic indicators continue trending in the right direction, with an increase in inflation or consistently hot labour market having the potential to bring about further rate increases.
Consistently high rates in 2023 could see an uptick in the home improvement sector as Canadians continue to prioritize staying in place over seeking out a new property, according to Garrity.
"Alongside increasing financial hesitations and concern, the home improvement sector is anticipated to be influenced by housing market activity," he said.
"Higher interest rates that have accompanied inflation have meant that engaging in the housing market might not be viable for some Canadians. This may make renovating the home, rather than selling it, a potentially more attractive option for some."
What are you recommending to your clients who are exploring the option of a home renovation in 2023? Let us know in the comments section below.