Make sure to get your nominations in ahead of the January 13 deadline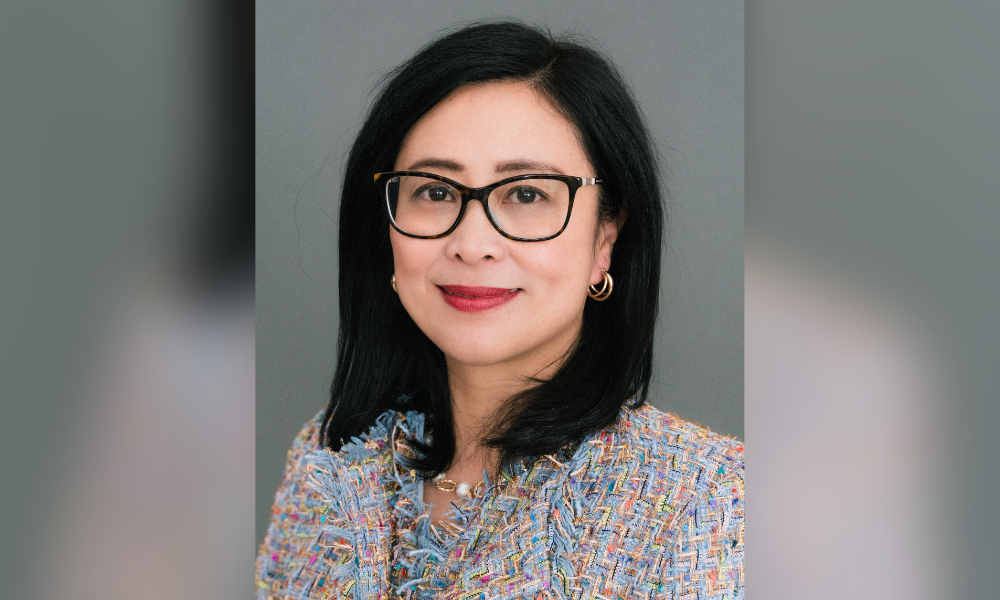 The Canadian mortgage industry's most prestigious awards ceremony is returning for 2023 – and the deadline to submit nominations arrives in just a few days.
The nomination window for the Canadian Mortgage Awards (CMAs) is open until 23:59pm EST on Friday, January 13, with mortgage professionals set to gather at Toronto's Westin Harbour Castle on April 20 for one of the most eagerly awaited nights on the industry calendar.
Nominations can be made across a range of categories recognizing the top brokers, lenders, BDMs, service providers and more across Canada over the past 12 months.
Excellence Awardees are set to be announced across Canadian Mortgage Professional's online channels in February, with final winners to be revealed at the April awards show and profiled in CMP magazine.
The CMAs: an unforgettable night
In 2022, the CMAs made a triumphant return as a live, in-person ceremony after two years as a virtual event due to the COVID-19 pandemic, with a full crowd in Toronto raising a glass to the best and brightest that the mortgage industry has to offer.
Christine Xu (pictured top), president of MoneyBroker Canada, was named winner of the Community Trust Award for Alternative Broker Specialist of the Year at the 2022 event. A serial winner at the CMAs – last year's was her fourth award in that category – she said her success down the years in the awards had proven an invaluable asset to her business.
"It's great to be recognized. It's a very honorable award," she said. "And for me, it's also a very good marketing piece for telling my clients and potential clients that we're doing a great job."
Winning an award at the CMAs is no easy feat, with the leading mortgage professionals across the country vying for the top honour in each category.
Xu said her success has proven a reflection of the focus she places on alternative lending, with a clear track record of achievement in that space – and also on the commercial side. "I think [the key has] been the volume – over 95% of my total volume is alternative financing," she explained. "So that's what I emphasize: that volume, and the percentage.
Nominations for the 2023 Canadian Mortgage Awards are open! We are on the search for the best of the best in the mortgage industry. Celebrate all your hard work over the year and nominate now! https://t.co/JRqFjJ5Sws pic.twitter.com/nPhzE5Hazb

— Canadian Mortgage Professional Magazine (@CMPmagazine) November 21, 2022
"I'm always focusing on the alternative side. To compete with a bank or mortgage specialist on the A side is larger business, but I think as brokers we have an advantage over the bank specialist and we should take advantage of that, especially now that it's harder to qualify for the A side."
The return to an in-person format in 2022 was a welcome one, Xu said, offering the opportunity to reconnect with colleagues and friends and gather as an industry to honour the leading performers over the previous year.
"It was great to see so many industry colleagues in the same room and to see people after two years," she said. "It's great to get together. I think it was a really impressive ceremony, it was a great night, and everybody was so happy – winners, potential winners or people who are just cheering for everybody. It was really nice."
How to submit your CMAs nominations
The process to submit a nomination for the CMAs is a straightforward one. Just click here to select the category you want to submit an entry for, entering both your details and those of your nominee. You'll be asked to include a brief summary of why you feel your chosen nominee deserves to be recognized in their category for this year.
Make sure to check out each of the categories to see if there are any you think yourself or a colleague would be a good fit for – awards are available for the top brokerages and brokers, lenders, underwriters, BDMs and service providers who have provided exceptional service and leadership over the past 12 months.
The ceremony is set to open with a cocktail reception, followed by the awards ceremony and dinner banquet, rounded off by a post-awards celebration.
Don't forget – get your nominations in ahead of the deadline this Friday, January 13 at 11:59pm EST for what looks set to be one of the most unmissable nights on the Canadian mortgage industry calendar in 2023.
Click here to submit your nominations for the 2023 Canadian Mortgage Awards – and be sure to stay tuned to Canadian Mortgage Professional for all the buildup and news ahead of the event.