Could the central bank be nearing an end to its series of rate jumps?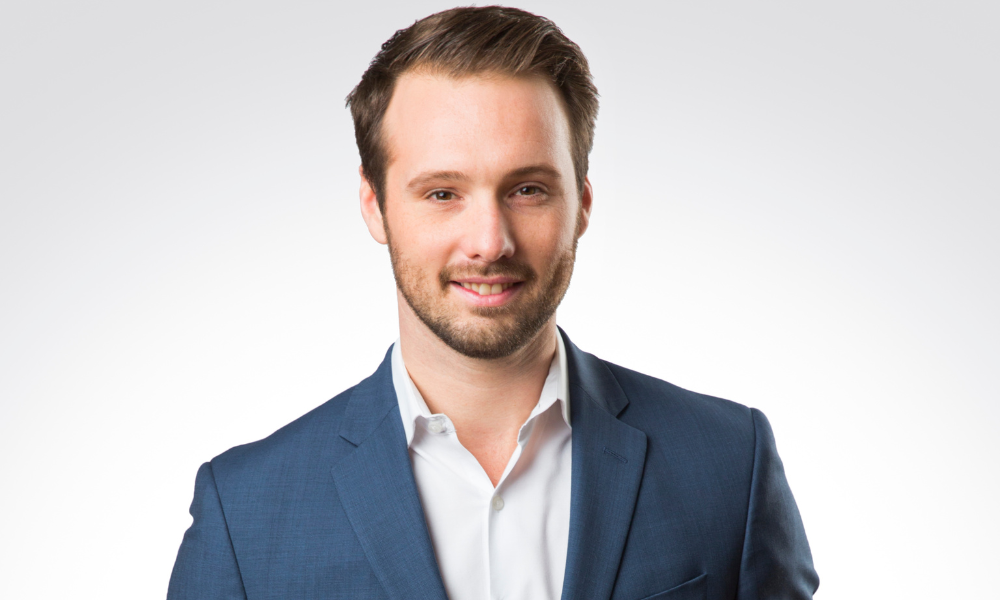 The Bank of Canada's final announcement of 2022 is a welcome one that presents "stability and clarity" for the national housing market after months of uncertainty, according to the co-CEO of a leading mortgage brokerage.
James Laird (pictured), co-founder of RateHub.ca, told Canadian Mortgage Professional that the language used by the central bank – which indicated its Governing Council "will be considering whether the policy interest rate needs to rise further" – signalled that its series of rate hikes throughout the year to date could be at or nearing an end.
"It was a significant announcement, certainly," he said. "The way I read it, they remain concerned about most things: inflation, [whether] it's entrenched, supply chain. But then they finished the announcement by saying, 'But what we've done so far might be enough to take care of all these things that we are unhappy with.'"
The Bank's 50-basis-point hike means that its benchmark rate has now risen by a full four percentage points in 2022, and while Laird emphasized that a further jump in January is still possible, he said it had struck a much less aggressive tone than previous announcements.
"Every other announcement this year has said, 'We will raise rates further,'" he said. "I think it's possible there's a hold on January 25. Obviously, there'll be more data between now and then, but it's a significant change from 'More rate hikes are coming,' to, 'We might be done – at least, done for now.'"
What does the hike mean for the mortgage market?
Factors that are set to influence the Bank's thinking on whether it will hit pause in January include whether a currently tight labour market will begin to ease and, of course, whether inflation will continue ticking downwards between now and its next announcement.
One or two of those variables proving more stubborn than expected could cause a further hike to become likely, according to Laird – but its program of rate hikes throughout the year has at least moved it closer to its end point than it otherwise might have been if it had decided to move in slower jumps.
"I said for months that I'd like them to get to where they want to go quickly, and not drag this out," Laird said. "And they've done that with 50-, 75-, and 100-basis-point increases. They've moved 4% in seven months. They're using the 'rip the Band-Aid off' approach here, and I think that's a good one."
A recent Canada Mortgage and Housing Corporation (CMHC) report showed that Canadians are increasingly opting for fixed-rate options over their variable counterparts, with the latter having ticked steadily upwards in recent months alongside the Bank of Canada rate.
Tania Bourassa-Ochoa, senior specialist in economics at CMHC, old CMPl that a noteworthy trend on the fixed-vs-variable question was that borrowers appeared to be gravitating towards shorter-term fixed-rate mortgages, rather than the five-year product.https://t.co/KLm7IuuFWy

— Canadian Mortgage Professional Magazine (@CMPmagazine) December 9, 2022
The bond market's positive reaction to the central bank's December announcement, then, is further good news for fixed rates, with five-year bonds having recently dropped below 3% for the first time after spending a period in the high threes.
"The fixed rates move first because the bond [market] immediately interprets this outlook, and that transfers into lower fixed rates," Laird said. "So we've actually seen downward pressure on fixed rates with this announcement and in anticipation of the Bank being where they want it to get to."
Is the Bank of Canada going to hold or hike rates in January?
In a speech to business leaders in Vancouver on December 12, Bank of Canada governor Tiff Macklem said that pushing interest rates above a certain level could risk triggering an "unnecessarily painful recession," although he also noted the possibility that inflation expectations could become entrenched if the central bank moved too slowly.
"With inflation running well above target this is the greater risk. If high inflation sticks, much higher interest rates will be required to restore price stability, and the economy will have to slow even more sharply," he said.
Two reports on consumer price index (CPI) inflation between now and the central bank's next announcement are expected to play a critical role in its thinking on whether to hike or hold rates in January: the first will arrive on December 21, with the second coming on January 17, 2023 – just a week before the Bank's first policy rate decision of next year.
What are you advising your clients about what the Bank of Canada's latest decision on interest rates means for their mortgage? Let us know in the comments section below.