Commercial real estate analysis highlights the strain being put on the multifamily sector by lack of inventory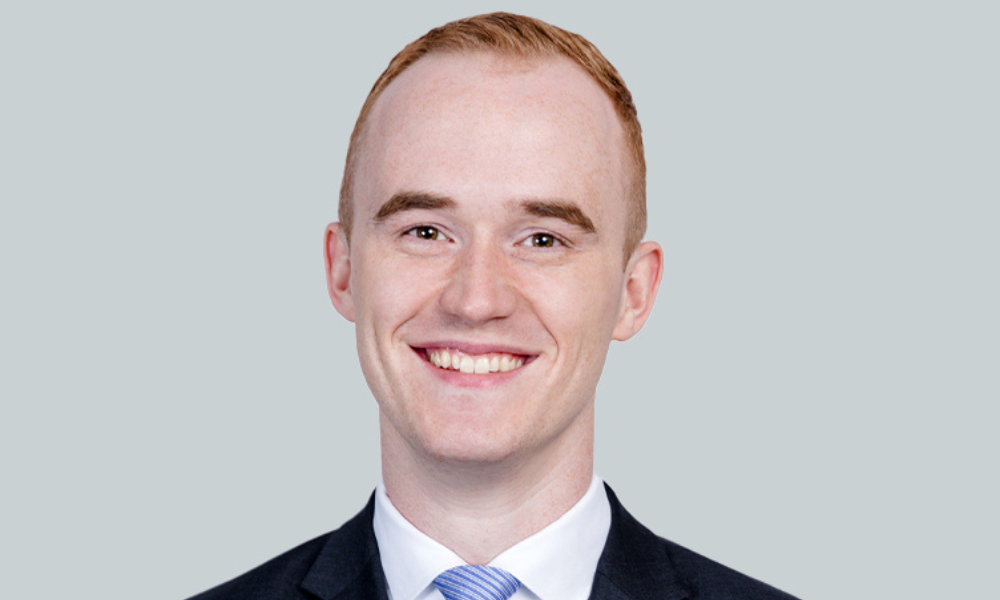 While green shoots are appearing in commercial real estate prospects for 2023, steep housing affordability challenges are likely to continue pushing Canadians into the multifamily rental sector and highlight lack of supply in that space, according to a new report.
Commercial real estate services firm CBRE said in its Canada real estate market outlook for the year that with affordability plummeting to an over-30-year-low, renting had become the only option for scores of families, meaning demand looks set to continue outstripping supply on the multifamily front.
Marc Meehan (pictured top), CBRE's divisional research director, told Canadian Mortgage Professional that the sky-high cost of housing in Canada represented a "very serious" problem that showed little signs of improvement.
"I think it comes down to: What are the types of cities we want to be?" he said. "Do we want to emulate the San Franciscos and Hong Kongs of the world where essentially, housing is not affordable to nurses, firemen, construction and tradespeople?
"I think that as demand continues to outstrip supply, that causes a real issue from a social point of view And we also need to reconsider the ways that we try to solve this issue – I don't think that policies and changes that affect the demand side are really going to fix the supply side of the equation, because the supply side of the equation is really where we're lacking."
Immigration targets for the coming years, which will see Canada welcome upwards of 400,000 newcomers a year until 2025, could also put those supply issues into sharper focus, Meehan said – particularly with the national housing agency, Canada Mortgage and Housing Corporation (CMHC), having indicated a rapid pace of homebuying across the country is needed by 2030 to meet red-hot current and future demand.
How can Canada's housing supply crisis be solved?
There are no quick fixes to the current crisis. Support is particularly essential within the purpose-built segment, according to Meehan, who also emphasized the importance of distinguishing between various types of housing structures and differentiating low-density single-family homes from condo development and purpose-built rental.
"I think purpose-built rental should be a large part of the solution in this housing affordability crisis," he said. "But it does need more support to meet that demand, and what support could look like would be an elimination of HST; it could mean elimination of development charges specifically for purpose-built rentals.
"And so until we find ways to support the supply side of the equation, housing affordability is going to continue to be an issue."
William Robson, president and CEO of the C.D. Howe Institute, told CMP that federal policies aimed at stimulating demand in recent years had served to shine a light on the chronic supply shortages facing Canada's housing market.https://t.co/kAraTaFejp

— Canadian Mortgage Professional Magazine (@CMPmagazine) February 28, 2023
The challenge of decarbonization
Another prominent challenge for commercial real estate identified in CBRE's report is decarbonization. Supporting carbon retrofits will require creative financing solutions in the years ahead, CBRE said, with "very significant" amounts of commercial real estate inventory required to decarbonize.
That will present both an opportunity and a risk, according to Meehan, with 2023 likely to see big developments where decarbonization is concerned.
"That's one area of commercial real estate we're expecting 2023 to see a lot more change [in]," he told CMP, noting that a Canada Green Building Council study had found that many carbon retrofits in the office segment across the country had proven financially viable and profitable.
CMHC's MLI Select scheme, a multi-unit mortgage loan insurance product that allows successful applicants to access reduced premiums and longer amortization periods in return for meeting affordability, accessibility and climate compatibility goals, has been a successful one, Meehan added.
"I think that MLI Select comes at a really good point and it hits at a really crucial time, especially given that financing is a challenge in this elevated-interest-rate environment," he said. "I think the other thing that's really interesting about the MLI Select program is that it doesn't just cater to the E in ESG [environmental, social and governance].
"The first one is on production of electricity or energy usage, but the other levers within that program around accessibility of units and affordability of units [are] a really thoughtful approach by CMHC that really aligns well with the spectrum of ESG. I think it's a very interesting program that couldn't come at a better time."
What are your thoughts on prospects for the commercial real estate sector in the months ahead? Let us know in the comments section below.