MBN talks shop with Wasah Malik of Aldridge Wealth Management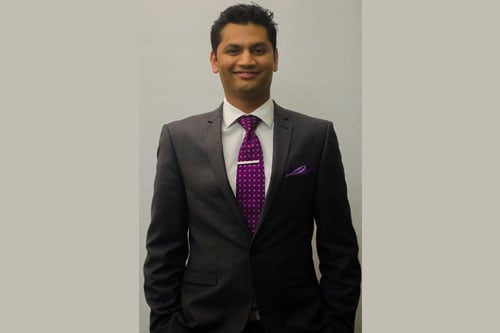 As an industry player of over 7 years, Wasah Malik cut his professional teeth in Mississauga's commercial segment. Prior to his current stint as a private lender, Malik held high-level posts in the University of Toronto's Mississauga Students Union.

What is the current situation in Mississauga?
Mississauga's commercial market is thriving. Numerous businesses are operating their head offices in Mississauga. I, as a Private Lender, consistently see transactions of $400,000 to approximately $5,000,000 in Mississauga. The properties that I see being purchased more often are industrial units/plazas and mixed-use.

What are the issues that you encounter as a mortgage professional in Mississauga?
I believe this may be an overall industry issue rather than solely a Mississauga issue, but a lot of brokers do not understand the commercial market. The commercial industry is different from the residential in numerous ways. The underwriting criteria between the two markets are also significantly different. As a Private Lender, I see many deals fall apart because brokers on the deal are not able to structure or explain the deals properly. I always suggest brokers and borrowers to deal with professionals who have a strong understanding of commercial financing.

Why do you think people gravitate towards Mississauga's commercial sector?
Mississauga is one of the fastest growing cities in North America. The growth of a diverse community creates a need for all sorts of businesses to operate in Mississauga. As the residential market continues to grow and flourish, I see the commercial market of Mississauga growing too.

Considering your long market experience, what steps would you suggest your clients take right now?
If anyone is looking for commercial financing, hire a mortgage professional who excels at and has a strong grasp of the commercial industry. Also, if a mortgage professional is not well-versed in commercial financing, it is better to share the deal with another broker who does. It is still more lucrative to share commissions with another broker rather than losing the deal completely.

I would also suggest borrowers to have at least 35% down payment prior to beginning the financing process. It is better to have that sum ready and request the lender to accept a lower down payment. If the lender chooses to not accept the request, at least the borrower can still purchase by putting down 35%, provided the ratios are in check.