Heartland Seniors Finance answers your questions about the market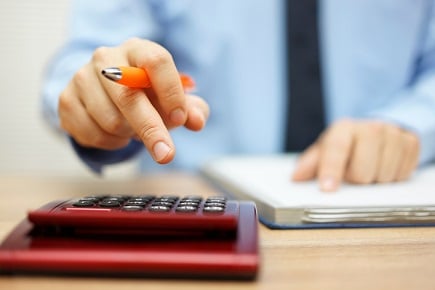 Heartland Seniors Finance answers your questions about the market
Over the past two years the industry has seen the number of bricks-and-mortar lenders offering reverse mortgages drop, while the number of over-65s has continued to grow.
Add to this the review by ASIC last year which showed that the product allowed older Australians to achieve their financial goals, and the opportunity for brokers has never been stronger.
With around 20,000 Australians turning 65 every month and life expectancy rising, the number of people over that age is expected to grow from 15% of the population in 2018 to 23% by 2050, according to the ABS. "What we're seeing is retirees are living longer; they want to do more into their late 70s and into their 80s, so they want to do things, and that requires money," says Heartland Seniors Finance CEO Andrew Ford.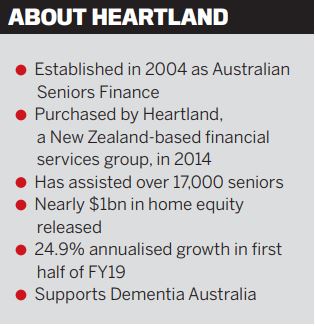 A reverse mortgage provides retirees 60 years and over access to the money they need while allowing them to stay in their homes. It is similar to a standard mortgage, except there are no regular repayments. While voluntary repayments can be made, the loan is typically repaid when the last resident vacates the property, either through sale, death or moving into aged care.
There is no single reason why someone might want a reverse mortgage; common uses include debt consolidation, home improvements, supplementing income, car maintenance or replacement, and covering medical or aged care expenses.
Ford says, "It can make a transformational difference to the quality of a retirement, which is really what we're all about." He says there are real opportunities for brokers in the reverse mortgage space, and Heartland hopes to overcome the lack of awareness surrounding these products.
"What we're aiming to do with our activity online and through our broker network, and as we move to some more mainstream marketing, is to normalise reverse mortgages and demystify them," Ford adds.
"We're constantly engaging with people to try to overcome some of the misconceptions that exist out there." In a poll of brokers, 21% of respondents said they were not sure of any clients in their current database that would benefit from a reverse mortgage, and 20% said there were none.
Looking more closely, Ford said brokers would "be surprised" what they would find. "It's sometimes about assisting the parents of someone you're helping with a regular home loan," he says.
"Or, for some of those brokers that have been in the industry for a while, it might be a customer who you helped 10 or 15 years ago and they are now entering retirement and still have some residual debt – so it's worth reaching out to see if you can be of any assistance."
According to Ford, brokers already make up 70% of new business. Heartland has developed a broker portal that provides the broker with agreements, resources and application forms.
MPA: Can a reverse mortgage be used to help a family member put down a 20% deposit on a property purchase?
Andrew Ford: We're seeing more of this. It absolutely can. Supporting the next generation is a really important thing for our customers. What we would say, though, is it's an area that needs additional controls; there is an increased risk of the customer using their own equity and then not being able to meet their own long-term needs, and there's also a heightened risk of elder abuse.
"[A reverse mortgage] can make a transformational di­fference to the quality of a retirement, which is really what we're all about" Andrew Ford
Heartland generally requires that all the family members are aware of the gift, and we have extra controls around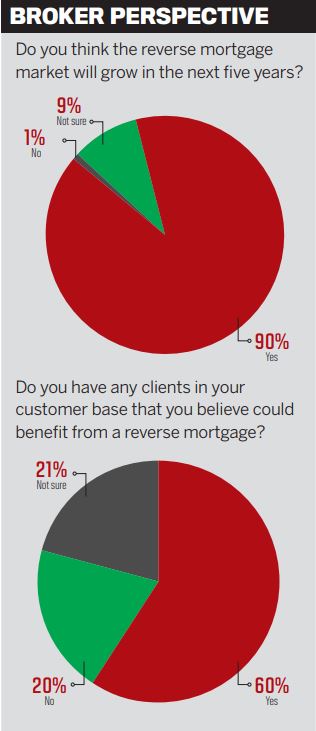 gifting just to make sure they're making an informed decision, particularly regarding any pension impact.
MPA: What is the accreditation process for brokers who want to offer reverse mortgages?
AF: There's no cost involved in getting accredited. We've also just revisited our accreditation manual and moved to an online process. All a broker needs to do is contact [email protected] and we will send them the material and the test link to become accredited. By and large we are probably accrediting 10 to 12 brokers a week, and it's a fairly quick process.
MPA: What is the average turnaround time for a reverse mortgage application?
AF: This is a product people don't tend to have an urgent need for. Unashamedly, our process is very thorough and helps the customer to make an informed decision, and it's driven by the customer's desire to progress it.
On average we're looking at about six to eight weeks from application to settlement.
About 20% of our loans in the last month were settled in less than a month. If the customer is organised and is happy to have the valuer over in a day or two from application, if they make an appointment with a solicitor – because independent legal advice is required – and they give us all the supporting documents straight away, it can be settled very quickly, but it's at the customer's pace.