A simple calculation will help you decide when it's time to hire staff or outsource tasks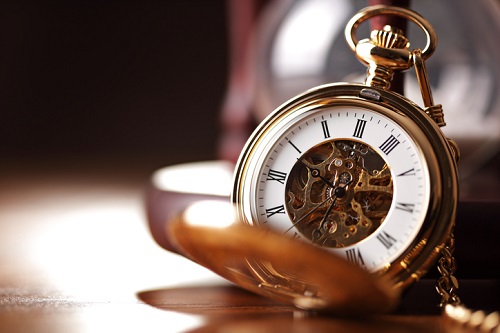 Director of Hunter Galloway, Nathan Vecchio, started broking in 2015. Using the techniques from Joshua Vecchio's Top Broker Handbook, he's been writing big numbers, leading to Vow Financial naming him Broker Partner of the Year Rising Star in 2016.
Recently I had coffee with a friend of mine who's also a broker. Business has been good to her, but like most of us, she was struggling with finding time in her day. Our catch up had been rescheduled three times prior (not that I'm having a go)!
She explained that during the week she was flat out managing new client appointments, chasing deals in progress, following up valuations, booking settlements and managing emails. Then on the weekend, she would spend a few hours managing her marketing and social media.
After she had finished telling me a story from earlier in the week, about being on hold for over an hour with a major bank's settlement team, they then 'accidentally' hung up on her.
I couldn't help but comment, "You must be the most expensive back office staff member I've ever seen".
Taking a second to consider if I was trying to give her a compliment, or cause her offence, she realised that this whole time she'd never seen it that way, until then.
And I know she isn't the only broker guilty of trying to do it all herself. In our industry, it's fairly common for brokers to start as a 'one man band' doing everything from end to end. But there comes a time when we each need to understand the value of our time and realise that actually hiring staff can save you money (and make you lots more of it).
At the end of the day as a Top Broker, you want to be working on high value, dollar productive activities. It all comes down to a few simple numbers, are you ready for them?
Calculating the value of your and your (potential) staff's time is easy. And once you've crunched the numbers, it will help you decide if you should employ staff, or delegate other tasks. I even use this when deciding to outsource tasks on UpWork.
So what's the secret? Try this…
Work out your target income (you want to grow your business right?)
Divide it by 1,840, that being the number of workday hours a year (230 work days per year times 8 hours per day = 1,840).
And ta-da, you have your hourly rate.
Now I know you're going to say most Top Brokers don't work eight hours per day, but just stick with me – it's not about where we are, but where we are going.
In action:
Target income: $500,000
$500,000/1,840 = 271
Hourly rate = $271
So if you want to earn $500,000 this year, then your hourly rate is $271 per hour.
Now, look at if you are doing any low value, non-dollar productive tasks. Are there any that could be outsourced for less than $271 per hour? If so, it's these you are wasting your time and money on.
Knowing this number can change your life.
In practice:
A few years ago, I followed a piece of advice from the book, No BS Time Management, by renowned time management expert, Dan Kennedy. I put my hourly rate (in large cards) up at my office and in my bathroom at home. This was so I would see it often and remind myself of what my time was worth.
Knowing this number, and having it in my face helped me get rid of the thought that 'just doing something quickly' was a good thing. (I know it feels good to follow up banks for status updates on deals, but is there someone else that could be doing this for you?) I realised that any tasks or activities that did not match with the value of my time had to be delegated or outsourced.
So tell me, what is the true value of your time? Knowing, and making business decisions on this figure is ultimately what helped me take my business to the next level – will it do the same for you? Have you ever worked out the value of your time? If so, let me know what formula you used?
This has been republished with permission from Top Broker. Top Broker's vision is to rally mortgage brokers from across Australia to share the industry's best practices to help brokers maximise client value, reduce their working hours and increase their overall settlements and profitability. Check out more at: https://www.topbroker.com.au.