New interview guide from ANZ and interest-only tool from CBA part of an ongoing trend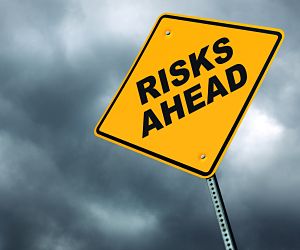 New interview guide from ANZ and interest-only tool from CBA part of an ongoing trend

Two major banks have demanded that brokers add extra steps to the mortgage application process, to better assess borrowers.

Yesterday ANZ issued a Customer Interview Guide which specific which topics brokers should discuss with home and investment loan borrowers.

"We expect brokers to use a customer interview guide (CIG) to record customer conversations as a minimum moving forward," noted ANZ "while it is not required to submit the CIG with the application, it should be made available when requested as a part of the qualitative file reviews."

It also emerged that CBA has added a compulsory digital tool to their CommBroker platform. The Interest Only simulator will show customers the difference between IO and P&I repayments and financial impacts over the life of the loan. Clients will have to fill in a Customer Acknowledgement Form for all interest-only applications.

"The new tool will make it easier for our brokers to have conversations with customers about their needs and their loan options. It will also help ensure customers understand what type of loan is best for them and their situation," a CBA spokesperson told MPA's sister-title Australian Broker.

UBS and ASIC

ANZ and CBA are unlikely to be the only banks to implement such changes, due to a range of regulatory and market pressures.

A recent and highly controversial report by UBS claimed that insufficient questioning and documentary requirements by the banks had allowed $500m of 'liar loans' to be written. Whilst UBS methodology has been harshly criticised, the report was widely reported in the media and it picked out ANZ as a bank particularly prone to 'liar loans'.

Interest-only lending is being targeted by ASIC, who announced in April that they will conduct surveillance of lenders and mortgage brokers to examine whether they are inappropriately recommending interest-only loans. CBA is also subject to a 30% cap on interest-only lending by APRA.

Not news to brokers

Brokers already ask many of the questions in ANZ's guide and explain the costs of interest-only lending to borrowers as part of their obligations under the NCCP Act.

Prior to yesterday's announcements, Mortgage Choice CEO John Flavell announced that " new legislation requires brokers and lenders to forensically examine a borrower's assets and liability situation. They are also required to verify a borrower's employment through documentation as well as telephone checks and discussions with employers. At the end of the day, nobody - lender or mortgage broker - wants a consumer to be in a situation where they access credit they can't afford."

ANZ's guide does include questions on relatively new forms of expenditure, such as Netflix and Spotify subscriptions.

First ever non-banks roundtable - Tuesday 10th October

Better Mortgage Management, Firstmac, Homeloans Ltd, La Trobe Financial, Liberty, Pepper Money and RESIMAC will be attending MPA's first ever non-banks roundtable. You can watch the roundtable live, for free and online and send in your questions before and during the roundtable.

Sign up and send in your questions here: https://www.surveymonkey.com/r/NonBankLendersRoundtable

Topics include APRA and investor loans, turnaround times, lending to non-residents, commissions, and consumer awareness.