Specialist recruiter Zak Wilford says the sell is in the seduction and giving the client the excuse or the option to do what it is they really want.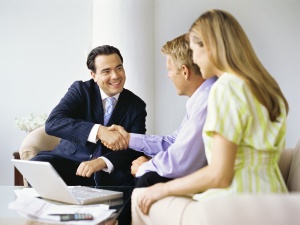 Zak Wilford is a specialist recruiter that works with both commercial and residential finance brokers, sub-aggregators and other groups to help them grow through hiring great people.
Now a specialist recruiter in the mortgage broking industry, I learnt the ropes during my time working for aggregator,
Finsure
. My role with
Finsure
was to make contact with brokers from other aggregators and arrange for them to have a discussion with a BDM about a potential move to
Finsure
.
Finsure
is now one of Australia's fastest growing aggregators which, among other things, is a direct result of a very aggressive recruitment strategy during its first couple of years.
I became a successful recruiter as a result of speaking to at least 20 mortgage brokers everyday about their business, and what they would improve about their current aggregator if they could. My entire recruitment strategy revolved around market mapping gathering names and calling everyone on my list. Whether I picked a location or another group, I would list every name and number and call them. I ruffled a lot of feathers as a result but that's the game I'm in. It's a small industry where everyone knows everyone and so that was always going to happen. But, business is business, and if my offer is better, people are going to leave.
As you can imagine a lot of people told me where to go, but similarly, a lot of people didn't and as a result I would book between 5-10 appointments everyday across Australia with brokers and directors who were keen to hear more about what was on offer. As I am sure you'd agree, this is a far better conversion rate than any Seek advertisement or any other channel groups trying to recruit in at the moment - 5 to 10 meetings with qualified, experienced brokers interested in discussing a new opportunity.
Now, of course, over the last couple of years my strategy has evolved and I now approach talent and brokers using a range of different channels, but the phone is still one of the best tools when it comes to sourcing talent and I think a lot of groups are overlooking this and choosing to hide behind more glamorous looking digital strategies.
This is where I recruit candidates that others cant find. They aren't looking through Seek and they aren't responding to spam, one-size-fits-all LinkedIn messages. But, they do answer the phone and that's the perfect opportunity to seduce them into taking a meeting.
Those that are looking to recruit aggressively over the course of 2016 are really missing a trick if they don't have a strategy that includes getting on the phone and calling brokers. Mapping the market, businesses and people that would find your offer attractive and giving them a call to discuss it forms an integral part of a holistic, integrated recruitment strategy.
I am lucky that I am recruiting within an industry where everyone wants to be found. All mortgage brokers have some form of public profile and if you start to think like a consumer looking for a broker, they are very easy to find, research and then approach.
One thing I have learnt since my cold calling days of selling the opportunity is that this call, to source a candidate, isn't about a sell. Its more about seduction; and, seduction isn't making someone do something you want them to do, it's giving them the excuse or the option to do what it is they really want. Treat the calls like a romance, and take it slow, don't rush into a pitch about how good your company is, but schedule a time to talk and get to know what they'd improve about where they are and whether you can give them what they want.
Zak Wilford first stepped into the mortgage industry in 2013, aggressively targeting aggregators and headhunting their brokers and groups to join the then start-up aggregator Finsure and 1300Homeloan. After a year with Finsure, he joined recruitment agency Drake International, and a year later he stepped out on his own to fill a gap in the market – to start a recruitment agency specialising in working with finance brokers. Find out more at
www.zakwilford.com
.