Report shows Australians want to own their own home, but affordability is a real issue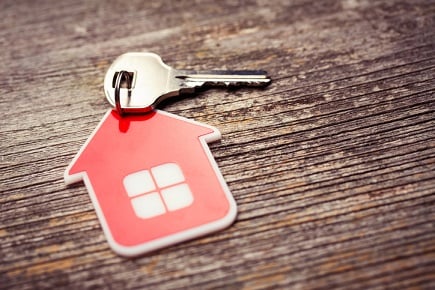 While the Great Australian Dream of home ownership endures for most Australians, that dream is shifting.
"The news is not good," said Lisa Claes, the CEO of CoreLogic International at the launch of CoreLogic's 2019 Perception of Housing Affordability report on Friday.
The report shows that the proportion of Australians who think they won't be moving out of home until they are at least 30 has risen from 20% in 2017 to 34%.
The key figures from the report
81% of Australians believe home ownership is important. This figure rises to 86% among millennials
Loan approval is now the second-biggest concern for Australians seeking to buy a house – it was the sixth biggest concern in 2017
Saving for a deposit remains the biggest obstacle for homebuyers
Fronting the cost of stamp duty was the third-ranked obstacle
63% of Australians who are living with parents say they cannot afford to move out
Households are dedicating 35% of their annual income to servicing a mortgage
It typically takes around 8.7 years to save a 20% deposit
29% of homeowners with a mortgage thought they would see difficulty in meeting repayments if interest rates rose by 2 percentage points
So what?
"It's a real reflection of how difficult it's become," said CoreLogic research director Tim Lawless, also speaking at the event. "Only 15% of Australians think they can afford a deposit."
The way new homebuyers are seeking finance is changing. Compared to the last survey two years ago, there is a growing sentiment towards asking for help from family.
A quarter of millennials said family assistance to raise a deposit would be a great help when buying their first home. One in five millennials also favourably viewed financial support from their family to pay off the mortgage itself.
Almost 80% of respondents said the best way to improve affordability was to reduce or remove stamp duty on the purchase. Baby boomers led the growing opposition to stamp duty, with 87% saying that reducing or removing stamp duty would improve housing affordability.
The second-best strategy for improving affordability was listed as government grants or concessions for first time buyers. But asking the question whether this was the way to fix the problem, Lawless said "probably not".
He added housing affordability has always been an issue, but "we're seeing grim scenes consistently that fewer Australians can access the marketplace".
Lawless asked: "Is the Great Australian Dream going to change? Is owning your own home untenable?"
While house prices have been falling, 83% are still concerned about being able to afford their first or next home.
CoreLogic's report presented a number of approaches to overcoming the challenge of affordability. These included increasing supply through investment and the release of more land for housing, disincentivising investor activity, reducing overseas migration and creating incentives for first home buyers.
It also looked at the removal or reduction of stamp duty, which would increase the supply available with more people looking to upgrade or downsize.