As reports show growing concerns of housing affordability, fewer Australians see owning a home as important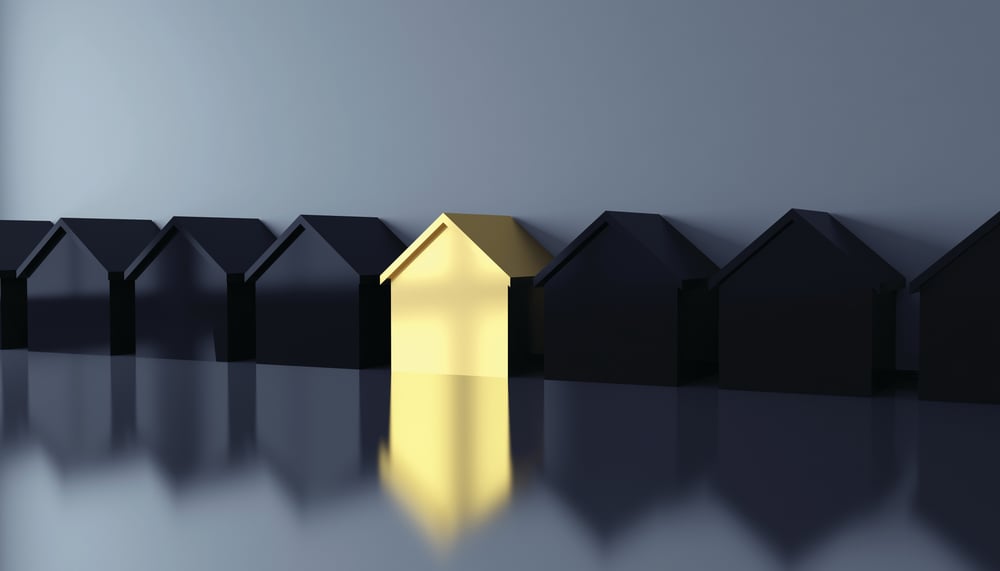 As reports show growing concerns of housing affordability, fewer Australians see owning a home as important
While the Great Australian Dream of owning a home on a block of land endures for most Australians, that dream is shifting and could soon be replaced by higher density living or longer-term rentals as housing affordability remains a problem.
CoreLogic's 2019 Perception of Housing Affordability report shows that 83% of nonproperty owners are concerned about being able to afford their first or next home. While 81% still believe home ownership is important, this has dropped from 89% in the previous survey in 2017.
The proportion of Australians who think they won't be able to move out of home until they are at least 30 has risen from 20% in 2017 to 34%; and despite lower mortgage rates, the report found that households are dedicating an average of 35% of their gross annual income towards servicing a mortgage.
Tim Lawless, CoreLogic research director, said the country was at a stage where it can't rely on lower house prices to fix housing affordability. "That's one method that's recently happened, but we need to be looking at more strategic ways to improve housing affordability through removing some of the costs, like stamp duty," Lawless said.
In fact, almost 80% of respondents said the best way to improve affordability was to reduce or remove stamp duty on the purchase. Baby boomers led the growing opposition to stamp duty, with 87% saying that reducing or removing stamp duty would improve housing affordability.
Unaffordability could change the market
Although the housing affordability crisis has eased somewhat, there are still significant challenges and the negative sentiment begs the question as to how much further it can go. Lawless said there will always be access to housing on some level, but it may be a different type of housing.
While most Australians will currently aspire to having a detached home on a block of land which still provides them efficient and convenient access to work, Australia's capital cities could provide higher density living to give more options to access the marketplace without buying a detached home or townhouse.
Longer-term rental agreements are also becoming the way of the future and Lawless said this opens up the conversation about build to rent, where large corporations or institutions provide housing and rely on the return to make a profit.
"I still think as people move towards having a family or becoming a more mature age, they will be aspiring for home ownership" Tim Lawless, CoreLogic
"That's been very common in markets like America," he said. "We're starting to see these discussions becoming much more frequent.
"Probably the key to unlocking longer tenure cycles for renters is getting more rental accommodation out of the private sector and into the corporate sector."
With more options to stay in rented accommodation for longer, it could mean the number of people taking out home loans continues to fall. While figures from the ABS for July 2019 did show a monthly increase in the value of fi nance to owner occupiers, it is still way below the figures prior to 2017.
Lawless said he does not see that having a huge effect on mortgage markets because there will always be an aspiration for home ownership.
"I still think as people move towards having a family or becoming a more mature age, they will be aspiring for home ownership," he said. "And hopefully as we see this transformation of rentals and the types of accommodation people might be more willing to purchase, we'll also see the government fixing some of the inefficiencies that are entering the market."
"Despite the latest monetary policy changes, there remains high levels of housing debt worry and actual payment stress among Australians" Jeff Oughton, ME Bank
Australians feeling worse about jobs, income and expenses
Another survey earlier in the year backed the suggestion that housing affordability was at crisis levels. ME Bank's quarterly Property Sentiment Report showed that 88% of Australians in the property market think affordability is a significant issue.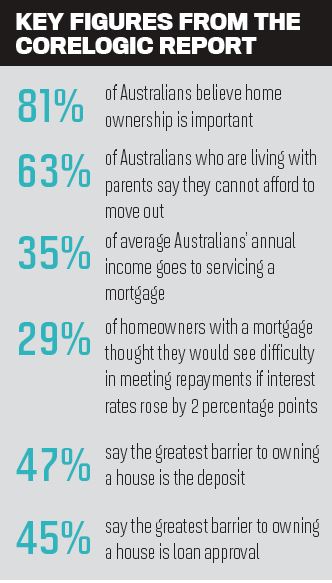 The bank also published its 16th Housing Financial Comfort Report in August which showed Australian households are feeling overall worse about their net wealth, jobs, income and living expenses.
"The financial comfort of Australian households eased over the past six months, with a significant fall seen in comfort with wealth," said consulting economist for ME Bank Jeff Oughton. "Despite lower mortgage loan rates, expected cuts in personal income tax and higher local and global equity prices, this is largely a consequence of continued decreases in the value of residential property in many parts of Australia."
Household comfort lessened amongst both homeowners with a mortgage and renters, which Oughton suggested could be attributed to the tightening in the availability of credit, continued housing unaffordability, and high housing debt and rental payment stress.
In line with CoreLogic's report, ME Bank found the number of households contributing more than 30% of their disposable income towards paying off a mortgage was around 43%. It also found the corresponding figure for rents had risen to 62%.
"It's evident that despite the latest monetary policy changes, there remains high levels of housing debt worry and actual payment stress among Australians," Oughton said.
Data from Aussie Home Loans is painting a positive picture, however, with increased market activity in September. Settlements for investors refinancing with Aussie are up 20%, first home buyer settlements have grown by 9% and owner occupier purchases have increased by around 4.6%, when compared with the corresponding period last year.
Aussie CEO James Symond said, "This spring property season we're seeing some positive results, most prominently among first home buyers and investors refinancing.
"It's an early indication to us that Australians are starting to feel more confident in the market and are wanting to capitalise on the current conditions."