MPA looks at attitudes to property, brokers and business in the world's biggest nation.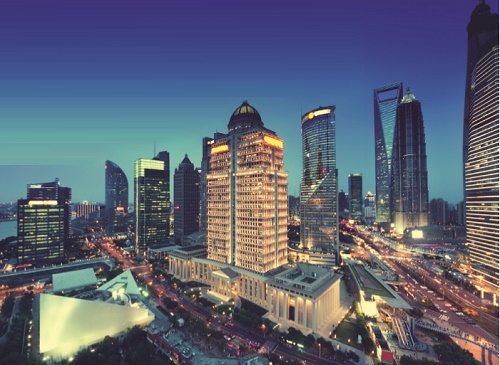 Foreign investors are the revenue stream brokers keep locked up in the attic. Foreign investors – and here we mean investors from mainland China – have been blamed for the lack of affordable housing, and criticised as an unsustainable strategy for banks and brokers.

Indeed, at the time of writing a number of banks have clamped down on foreign investors, restricting the use of foreign currency income and lowering maximum LVRs to 70% and below, while the state of Victoria has also raised stamp duty for foreign investors.

During the 2014/15 financial year, 36,841 sales of residential real estate worth $60.75bn were approved for purchase by foreign buyers, according to the federal government's Foreign Investment Review Board (FIRB). Investors from mainland China have made up one quarter of foreign real estate investment since 2012. Even if the government does bring them down, these figures suggest that mainland Chinese investors will present a long-term client base for a number of brokers – and this article is intended for brokers seeking to enter that market.

Three recent developments will help ensure that mainland Chinese clients continue to be interested in Australia: the launch of Juwai. com in 2011, which helps real estate agents reach Chinese buyers; the China-Australia Free Trade Agreement, which came into force in December 2015; and the launch of the first Mandarin-language loan comparison site, Chengdai.com.au, in March 2015.

Whether or not you speak Mandarin or Cantonese, understanding culture and business in China goes a long way towards helping brokers deal with mainland Chinese clients. MPA has talked to Top 100 broker Ren Wong, founder of Chengdai and N1 Finance; Eric Cui from award-winning Alliance Mortgage Solutions; and Brian Knight, CEO of Kaplan Professional, which has just launched an online training program for businesses looking to engage with Chinese consumers.

Only the beginning
Kaplan's 'China Ready' program is designed for Australian businesses serving mainland Chinese consumers. There is a need for such a course, insists CEO Knight, and a corresponding pay-off: he says "welcoming and servicing Chinese customers isn't easy, whatever people say, but if you can do it well you can increase your advocacy and repeat business ... we've been engaging with China for a while, but this course says you can do it a lot better. With the free trade agreement last year and with increasing investment, there's never been a better opportunity".

MPA completed the China Ready program, and we've used it to add insights to this article.

While many Australians see a flood of foreign investors, brokers' business engagement with mainland China is only just beginning. Take Chengdai, N1 Finance's comparison site. When it was launched in March, many saw it as targeting foreign investors. In fact, explains N1 Finance boss Wong, "Chengdai still focuses on the local Australian Chinese-speaking community, with over 90% web enquiries coming from the Australian market – as we didn't do any advertising of Chengdai in China, Malaysia, Singapore, etc, although it's our plan to roll out internationally."

Similarly, while Alliance Mortgage Solutions' founders are Chinese, it's only recently that they've started seriously looking for mainland (as opposed to Australian) Chinese clients, explains Cui. "We didn't do much marketing with purely overseas investors. Now we've started to cooperate with overseas real estate agents and project management companies to get some referrals for purely mainland Chinese investors."

Finding mainland Chinese clients
Brokerages looking to get into mainland China have been given a great advantage: Australian real estate firms have been operating in China since the mid-2000s. Launched in 2011, Juwai.com acts as a portal for real estate groups to target mainland Chinese buyers, and partners with LJ Hooker, Ray White and Raine and Horne, among others. Brokers from both Alliance and N1 Finance regularly fly to China (N1 Finance has several offices there), in order to run investment and finance workshops, more often than not targeted at real estate agents and financial planners rather than borrowers themselves. As Cui puts it, "even purely overseas investors always have connections with Australia through these companies, so it's easy for us".

Leveraging off established connections is about much more than making a broker's life easier, however. At a cultural level, connections are particularly important to mainland Chinese clients: guanxi ( ) describes the web of personal connections and trust built up over generations – these are not connections that can be built on a single business trip. On a practical level, Chinese looking to invest in Australia face major challenges in dealing with financiers thousands of miles away, Cui notes. Even if they do fly over, language barriers could still be an issue. "They don't have many resources or knowledge about the Australian property market, so they'd prefer to get a referral from real estate agents or solicitors, to build up and establish trust," Cui says.

Mainland Chinese clients who can afford to invest in Australia are generally highnet-worth clients and tend to have existing connections with financial planners or private bankers. Wong from N1 Finance also sees professional referrals as the most important element of lead generation, but not the only element. "I don't downplay advertising or marketing, because referral partners look at these things to gauge a brokerage firm's reliability. If a brokerage couldn't afford advertising in China, it means the firm doesn't have a strong presence and experience in China dealing with their clients."

N1 Finance maintains a visible presence in China through its offices; its own magazine, Australian Smart Investment, published in Shanghai; and a series of books on the topic written by Wong himself. And personal referrals and repeat business are of course important: Cui from Alliance reckons these make up 70% of the brokerage's business. "We put a lot of effort into our existing clients; it's a lot easier to get business from existing clients than new clients," he says.

Understanding borrowers
Oddly enough, explaining the role of a broker to mainland Chinese is much simpler than you might think. While mortgage brokers aren't part of the Chinese financial system, after years of education – much of it by the two above-mentioned brokerages – most clients do understand what a broker is. "In fact they prefer broker service," explains Wong, "as they're busy enough at their work, and investing overseas they need reliable professionals to assist them throughout the process. Brokers play an independent role in the whole investment process, unlike real estate agents."

Cui adds that brokers have an extra selling point in their mobility: "If [Chinese clients] want to deal with a bank they have to fly to Australia, but as brokers we can fly to mainland China, or do workshops, or seminars and cooperate with real estate agents."

Understanding the goals of mainland Chinese clients can be more complicated. Kaplan's course talks about the "investment mindset" in China, which combined with the effects of the one-child policy (now being phased out) has meant that children have become the focus of a family's spending: 25% of all family expenditure to be exact. That money often goes towards sending children abroad to study and buying them properties to live in during their studies.

Cui says "many [high-net-worth clients] already have the deposit to buy off the plan, making the repayments similar to paying rent". Owning one's own home might be the Australian dream, but it's also the Chinese dream. "All Chinese people prefer to have a home, whether they're going overseas or staying in China," Cui explains. "If they have a property they feel like they have a home."

Investing in property is also a way to pass on wealth to future generations, says N1 Finance's Wong, and this has a direct effect on investment appetites. "That's why they look beyond the three to 10 years horizon when they make purchase decisions."

For many mainland Chinese investors, buying property is part of a wider wealth management approach. "It's part of their risk diversification strategy," says Wong, "by not investing in only one type of asset class in one single currency."

The Chinese stock market suffered considerable shocks last year and the Chinese property market is also sliding: in July 2015 the ABC reported that only one city in 70 surveyed had seen an increase in house prices over the preceding year. Foreign property has for both pragmatic and cultural reasons become a favoured asset class, Cui explains. "Most people in China prefer to invest in what we call real assets; they can touch it, not like shares … even if the market value has decreased, they can still see the property."

Working with mainland Chinese clients
The actual process of working with mainland Chinese clients is a topic of some debate, most of all the concept of 'face'. In Chinese culture, 'face' is similar to reputation, and in order for your client not to lose face, seniority should be respected and direct confrontation should be avoided. Loss of face is more serious than just a social embarrassment, notes Kaplan's China Ready course: "The loss of face in Chinese culture is more intense and has greater personal, family and community ramifications".

Kaplan CEO Knight argues that "face is at the heart of Chinese culture" and is "critical" for doing business with Chinese clients. However, our brokers disagree. Face may have been important years ago, explains N1 Finance's Wong, "but we don't experience any element of 'face' in the whole process. I think this is a common misconception about doing business in China; times have changed and things are very different nowadays".

Clients will respect a broker's professional reputation, says Wong. "Asset allocation overseas can be complicated, and they're at a very early stage hence still going through a steep learning curve. Clients are very well aware of our role to ensure they have no foreseeable significant change of financial situation."

Similarly, Cui doesn't find seniority a challenge, despite Alliance's team being relatively young. "The clients only care about whether you are professional or not; if you have a lot of knowledge of mortgages and the financial industry they will trust you." Cui says it helps to build up this professional reputation before the broker's age becomes apparent, ie through phone calls before a face-to-face interview.

There are subjects you need to be careful about approaching in interviews, but many are the same as in Australia. For example, asking about incomes and assets is still a "very private question", says Cui. He finds clients can be reluctant to disclose all their assets. "Sometimes they'll give you the basic information – such as their income – but beyond that they may not tell you how many properties they have in China."

You may want to take into account regional differences when dealing with Chinese clients. "China and its regions are so diverse that companies ought to treat it as a collection of 'separate countries'," declared a 2012 report from consultancy McKinsey, titled Meet the Chinese Consumer of 2020. Knight from Kaplan advises businesses to "understand what part of China, what region [their clients are] from; they have very different ways they want to do business". However, Wong says that as Chinese buying overseas property are still a niche market, there's no need to differentiate by region.

All about the long game
For brokerages targeting clients in mainland China, all factors point towards a long-term relationship. Leveraging existing Australian– Chinese real estate contacts can hugely reduce costs, but referral partners will expect a long-term commitment, as will clients. "Relationships take time with the Chinese, and that's really a core concept," says Knight. "You're not going to rush a relationship."

That said, it is important brokers don't overestimate the difficulties of entering this market. There are many reasons, both cultural and practical, for Chinese consumers to be interested in Australian property and building a portfolio. The concept of professional advisers, and specifically of brokers, is increasingly understood and respected. Finally, don't underestimate how much China and the Chinese consumer have opened up to the world in the last decade. As Cui concludes, "mainland investors know more about the Australian financial and mortgage markets, so it's much easier for us to deal with these clients compared to three or five years ago".
NAMES TO KNOW

WeChat
A phone messaging app with 650 million active users, WeChat has been used by Top 100 brokers Raymond Xue and the team at Alliance Mortgage Solutions. Eric Cui at Alliance says it's most useful for staying in contact with existing clients and getting personal referrals.

Sina Weibo
China's biggest social network, Weibo is akin to a hybrid of Twitter and Facebook, both of which are banned in mainland China. Kaplan's China Ready course says 76% of Weibo users are open to advertising through microblogging on the site.

Juwai.com
An international property site for Chinese buyers, Juwai.com features property listings from 58 countries. It also translates English listings to Mandarin, converts currencies, and produces various reports on the Chinese foreign investor market.

Union Pay
This is the only domestic bank card in mainland China; Visa and MasterCard have limited acceptance. It is extensively used by Chinese tourists as it enables them to spend beyond the usual overseas limit.

Baidu
An equivalent to Google in China, Baidu also runs an equivalent of Wikipedia and, like Google, it sells advertising.
RULES FOR FOREIGN INVESTORS

New and established properties

Foreign investors are only allowed to acquire new dwellings, and must get approval from the Foreign Investment Review Board (FIRB) to do so. The maximum criminal penalty for acquiring an established property is $135,000 or three years' imprisonment. For third parties who help buyers break the rules, the maximum civil penalty is $45,000 for individuals or $225,000 for companies.

$5,000+ fees

Announced in February 2015, the government has introduced fees for foreign buyers starting at $5,000 for properties under $1m and increasing by increments of $10,000 per extra million. MPA spoke to Top 100 broker Raymond Xue, who said, "I don't think these changes will have any major impact" given the small size of the fee.

Stamp duty

In April 2016 the Victorian State Government announced that the state's 2016/17 Budget would raise the stamp duty surcharge for foreign buyers from 3% to 7%, beginning in July 2016, and the surcharge for absentee foreign owners from 0.5% to 1.5%, for the 2017 land tax year. Gavin Norris, head of Australia for Juwai.com, told Your Investment Property magazine: "The immediate result of this halfbillion-dollar tax will be a rush of foreign buyers to close their deals before it kicks in on July 1, then we expect a slowdown in transactions in the second half of the year."

TAKING ACTION IN YOUR BROKERAGE

-Look at your existing referral partners, particularly in the real estate space. Have they expanded to China, or do they have good links there that you could leverage?

-Look at your existing client base for Chinese clients in Australia. Building a client base in Australia's Chinese community is a good way to build trust and get personal referrals and thus leads from the mainland.

-Consider marketing in Mandarin and Cantonese in Australia and China. You may want to take on a staff member to deal with enquiries in these languages.