Rate cut unlikely economists say... Higher costs for consumers under ASIC's user-pays model ...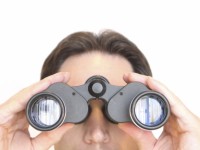 Cash rate expected to hold
No rate changes are likely on Tuesday, as economists expect the Reserve Bank of Australia board to 'look through' the recent volatility in the global markets, according to the
Australian Financial Review
.
JP Morgan Australian chief economist
Stephen Walters
said a spike in the dollar or unemployment would be more likely to prompt the RBA to cut rates again.
"Despite the market turmoil we've all been talking about, it is not enough to change the RBA's thinking," said Walters. "Their speeches and published statements imply they would need a combination of [domestic] factors to cut again. They'd need to see the growth momentum really falling away."
Higher costs for consumers under ASIC's user-pays model
Business lobbies and professional groups have warned that ASIC's proposed user-pays funding model could put pressure on consumers if higher costs are passed on to them, according to an article in
The Australian
.
Companies, individuals and holders of Australian financial services licences will be asked to pay almost $200 million a year, the paper repors, a result of ASIC restructuring to shift its funding from the government to private industry.
This will see holders of Australian financial services licences, including fund managers, stock brokers and financial planning firms, as the biggest contributors under the new regimen.
AFMA chief executive David Lynch said end-users may ultimately be the ones receiving cost increases under a user-pays system.
"This risks a blowout in regulatory costs to the detriment of companies, investors and others who use the financial system," Lynch said. "A balanced approach to cost recovery would improve ASIC's funding stability and recognise the moral hazard inherent in full industry funding."