Meet the lenders who made our 2016 Hot List and are shaking up the industry.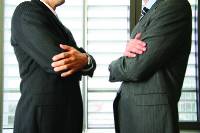 Meet the lenders who made our 2016 Hot List and are shaking up the industry.

HOT LIST LENDERS
STEVE KANE
General Manager
NAB
Having brought confusion to countless brokers and customers, NAB Broker finally disappeared in 2016 and the ghost of Homeside was put to rest, as broker lending was fully integrated into National Australia Bank. Broker customers now have access to the full suite of NAB products and resources, including a bundled product package and a portfolio-style facility.
Thanks to Steve Kane, the transformation has gone further: brokers now have access to dedicated bankerbrokers, to improve relations between brokers and branches and reduce channel conflict, which NAB claims has been applauded when piloted by brokers.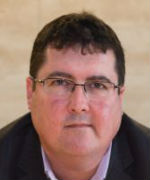 TONY MACRAE
General manager third party distribution
Westpac & St George Banking Group

Tony MacRae now works across one major and three non-major banks, a huge demand for any exec, but evidently he's not taken his eye off the ball. This year saw Westpac again top MPA's Brokers on Banks survey, with huge support for their BDM support and turnaround times (among other factors). MacRae told MPA that he'll look to share good practice between his growing stable of banks, while keeping their key differences and regional identities.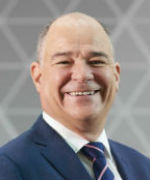 BRETT HALLIWELL
General manager
Advantedge

The growth of white-label lending may be "one of the greatest stories in the industry in recent times", as Brett Halliwell puts it; but it's also one of the most overlooked: although 85% of brokers now have access to Advantedge products, the lender is seldom in the limelight. Halliwell wants to change that, moving the focus away from its background in mortgage management and presenting Advantedge as an equal of – and a threat to – the non-major banks.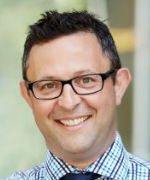 STEVEN DEGETTO
Head of bank intermediaries
Suncorp Group

After years of Suncorp presenting itself as "the genuine alternative" for brokers, 2016 saw it really deliver, clinching fourth place in MPA's Brokers on Banks survey. That made it the highest rated non-major in the survey, and placed it above Macquarie and NAB, a huge result. Sharp interest rates and a popular packaged product played a part in this, as did investment and transparency around improving turnaround times. Suncorp also launched Elevate, a new broker rewards program.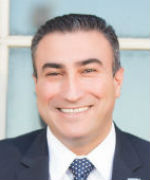 MARIO REHAYEM
Managing director, Australian mortgages and personal loans
Pepper

You may have noticed Mario Rehayem's title change this year – and though the move from director of sales to managing director may seem technical, it puts Rehayem in a position of influence at an international lender that is continuing to grow. Pepper now has a presence in Europe, Asia and Australia and Rehayem's repeated claims that non-conforming is much bigger than brokers think appears to be becoming a reality. Pepper is also continuing to run its roadshows and online learning courses for brokers.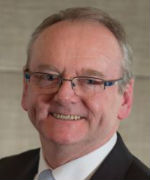 RAY HAIR
General manager sales
Homeloans

2016 was a great year for Homeloans, which swept to victory and the No.1 spot in this year's Brokers on Non-Banks report. The lender was praised by brokers for its wide product range and excellent BDMs, and it raised its public profile through a successful sponsorship of the Perth Scorchers in the Twenty20 cricket. Ray Hair must take much of the credit for that. In July it was announced that Homeloans and RESIMAC were to merge – their combined portfolio to be worth $13bn.



SIMONE TILLEY
National head, retail broker distribution
ANZ
Back in May, Simone Tilley came to ANZ's broker chief role from a background in agribusiness and commercial banking, which included working with brokers.
One of her first acts has been to form a broker innovation think tank: a group of BDMs who will advise the bank hierarchy, rather than the other way around. As Tilley said: "We saw a need to create a forum where seniority didn't get you a seat at the table, rather your willingness to participate and make a genuine difference did." The challenge for Tilley is to turn that feedback into tangible improvements that push ANZ above its current third place in MPA's Brokers on Banks survey.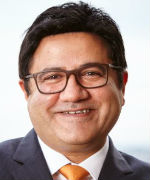 UDAY SAREEN
CEO
ING DIRECT
Uday Sareen's arrival at ING DIRECT heralds, according to the man himself, "chapter two of our franchise in Australia".
Sareen made it clear early on that he is looking to build upon ING's traditional strengths in savings and mortgages and double the number of primary bank customers.
Whether or not you believe that's possible, Sareen joins at a pivotal moment for the bank. ING accounted for 5.2% of lending in AFG's September competition index, putting it far ahead of other non-majors. With a background in the crowded German and Indian banking markets, Sareen has the experience to take market share from the big banks in the mortgage space. That's assuming ING doesn't slip up: poor turnaround times or rapid policy changes could easily alienate brokers.