Plans to curb investment in Australia's housing by foreign investors would not improve affordability, says the Property Council of Australia… Mortgage lenders to boost standards for interest-only loans… Affordability more of a concern for women…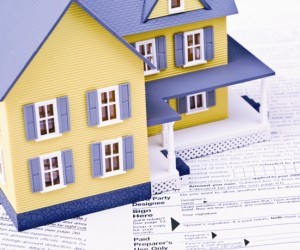 Plans to curb foreign investment won't improve affordability
Plans announced by the federal government aim to curb investment in Australia's housing by foreign investors. Joe Hockey's legislation would mean that foreign real estate transactions that are found to be illegal would mean a fine of $135,000 or three years in jail for individuals and a $675,000 fine for companies. The government would also take any capital gain made when illegal investors are forced to sell. However the Property Council of Australia, while acknowledging that the law would enhance the operation of the foreign investment framework, said that it would not improve affordability.
"Stamping out illegal foreign investment activity isn't the main game when it comes to issues around housing affordability," said chief executive Ken Morrison, "Improving affordability hinges on abolishing stamp duty and increasing new housing supply."
He called for reforms of tax and planning regulations as "the only meaningful solutions" to tackle affordability.
Mortgage lenders to boost standards for interest-only loans
Lenders need to do more to ensure criteria is met for interest-only mortgages. The Australian Securities and Investments Commission looked at 140 loan files from 11 lenders and found issues. These include 40 per cent which assumed longer repayment periods than was the case; 30 per cent where there was no evidence that the loan was the right type for the borrower; and 20 per cent of cases where actual living expenses were not factored in, with benchmark figures used instead. ASCI's report said that there had been an 80 per cent rise in demand for interest-only loans since 2012.
Affordability more of a concern for women
Women are more concerned about housing affordability than men. That's according to a survey from
Aussie
law firm Slater & Gordon which found that a third of women were cautious about buying a home because of affordability whereas only a quarter of men agreed. Queenslanders are the most concerned about the issue followed by those in New South Wales and Victoria. Finding a suitable property, getting a mortgage and interest rates were also high-ranking concerns of buyers. Older buyers expressed greater worries about affordability while finding a home was more of a concern for younger buyers.