Brokerages now have to compete with Australia's biggest banks when it comes to recruiting talent, but recognising your own strengths can give you an edge, writes Sam Richardson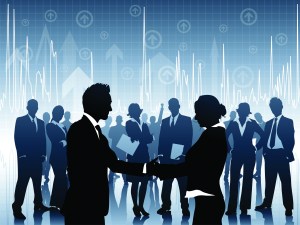 Brokerages now have to compete with Australia's biggest banks when it comes to recruiting talent, but recognising your own strengths can give you an edge, writes Sam Richardson
2017 started off with a worrying message for the third party channel. The old one-way street – bankers leaving their jobs to become brokers – had begun to reverse: brokers were now leaving broking to join banks, according to Hays, the global recruitment firm.
The
Hays Quarterly Report
attributed the trend to "increasing competition and unstable lending conditions", combined with a sharp increase in the banks' recruitment of mobile lending managers and BDMs. For branchbased lending and BDM roles, around 30–40% of the applications now come from brokers.
Brokers going to banks is "something we're seeing more and more over the last two years", says Carl Piesse, business director of Hays' banking and financial services arm. "We're seeing a lot of those early-career brokers looking for larger organisations with job security," he says. The biggest movers are brokers with 18 months' to five years' experience, who have their own referral networks but limited trail income. This trend is not restricted to states with struggling housing markets, he explains. "It's across the board, and very prevalent in New South Wales."
Consequently, brokerages looking to hire early-career brokers have to compete with the corporate might of some of Australia's biggest employers. Banks can offer attractive remuneration packages – from $80,000 upwards, according to Hays – and this has forced brokerages to increase their offers. "[Due to] the competitive nature of the market, employers are willing to pay higher rates for candidates with referral networks," Hays says.
However, preventing broking talent from going to the banks isn't just about remuneration; it requires a rethink of the working habits that have defined broking since its inception.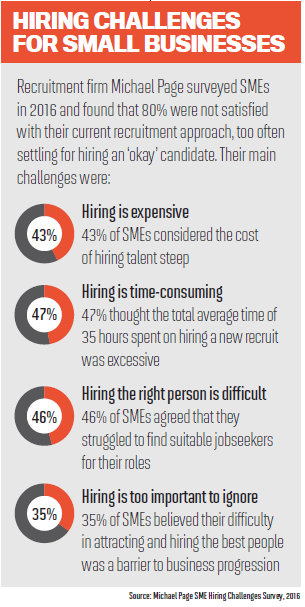 What talented brokers are looking for
It's not necessarily that broking is becoming less attractive, but that the alternatives are becoming more compelling. "The industry has changed from what it was 10–15 years ago," Piesse says. "The big financial institutions offer a more compelling career these days as well. You've got that job security; you've got career progression; you've got training, and people now looking for a job want that more in a career." Many jobseekers want to work for a recognisable brand, which only a handful of brokerages can claim to have.
Broking, on the other hand, has a strong tradition of entrepreneurialism, of setting up your own business, which began with John Symond, Mark Bouris and the other pioneers of the early '90s. This has resulted in small businesses with little room for career progression, and a fixation on commissiononly remuneration models, even for those just starting out in the industry.
This has made broking tough to enter: the
FBAA
recently estimated that 50% of new brokers fail in their first 18 months, and it's only getting harder as more brokers enter states at higher rates than growth in the market, as the
MFAA
's
Industry Intelligence Service report
has warned.
Some of the realities of broking aren't going to change: the need to build networks, impress clients and motivate yourself. Yet an increasing number of brokerages don't believe commission-only models provide the solution. MPA Top 10 Brokerage N1 Finance & Lease has long paid base salaries, while Loan Gallery, home to three of MPA's 2016 Young Guns, recently changed its recruitment strategy to pay salaries. Owner Steve Matsoukas told MPA back in August that not only do salaries help encourage compliance in his brokerage but applicants applying for the salaried positions have been of higher quality.
In a brokerage, even career development can be institutionalised. Australia's number one brokerage, The Australian Lending & Investment Centre, puts on new brokers as 'second in commands' to senior brokers such as Mark Davis and Kevin Agent. They spend 18 months in the position learning from the best. "My job's to get them to be $100m writers," Davis told MPA in November. "That takes a lot of time off me, but I'm going to get a lot of work out of them."
You may not have the time or resources to set up a training program or pay particularly high salaries; instead, look at what you can offer, Piesse advises. "As an employer it's important that they're selling their benefits, such as if they do offer flexible working hours; if they do have social team events; if they have training programs; if they have career development plans; if they offer work-life balance; if they offer stability. Whatever they have to offer they need to be promoting that, because these are a lot of things candidates are looking for these days."

"We're seeing a lot of those early-career brokers looking for larger organisations with job security" - Carl Piesse, Hays
Getting the right people
Attracting jobseekers is only half the struggle; the other is getting the right people. This is an endemic problem for SMEs. According to recruitment firm Michael Page, 50% of MEs surveyed said they settled for hiring someone who was "okay" versus someone who was "fantastic". Even the award-winning brokerages mentioned above routinely let new employees go, sometimes just days into their employment, once it becomes clear they aren't up to the role.
With a lot of employers looking for a few brokers with established networks, and paying them more, spending money on recruiters is becoming more viable. Recruitment firms are increasingly being used by brokerages to find talent in a "candidate-short market", says Piesse. As well as the large recruitment firms there are a number of individual recruiters specialising in the brokerage industry. Back in September recruiter
Zak Wilford
set up a job search site, WorkInFinance.com.au, specifically for mortgage brokers. Aggregators can also offer assistance when it comes to finding new employees.
When interviewing candidates it's important to test not only aptitude but also whether the new recruit will be a good fit for the culture of the brokerage. At MPA Top 10 Independent Brokerage Acceptance Finance they take work life-balance seriously, CEO Daniel Di Conza told MPA. "I guess someone who wants to work 60 hours a week wouldn't work here because they'd be very lonely for 20 of them." When the right person does apply, they meet not only their bosses but their would-be colleagues to make sure they get on. Acceptance has a well-established team, and their approach to hiring keeps it this way. Di Conza believes "we're very careful with who we bring in, and that's one of the reasons that people stay".
Psychometric testing is another way to ascertain how a candidate will relate to the job and their co-workers. The Hays Quarterly Report found it has been increasingly used to hire for senior roles in the banking industry, and this month recruiter Randstad encouraged smaller businesses to try it. "Some believe psychometric testing is only for large corporates, but actually it could be argued that individuals have a greater impact in smaller businesses. Therefore it can be argued that the strength of the hire is far more important culturally and financially in an SME."
Loan Gallery uses psychometric testing when hiring, Matsoukas told MPA: "We're looking for an indication of the character of someone before we put them on. We can train for skill, we can train for credit, but we want the right people to start with."
When it comes to finding broking talent, brokerages can beat the banks by showing how their individual cultures trump the corporate grind. "Whilst salary is still hugely important, so is the culture of the organisation they go into," Piesse concludes. "Organisations that can articulate what they offer to prospective candidates are more likely to attract them."