The Australian Bankers' Association's executive director of retail policy, Diane Tate, explains how banks want to work with brokers to improve Australians' trust in finance
The Australian Bankers' Association's executive director of retail policy, Diane Tate, explains how banks want to work with brokers to improve Australians' trust in finance
Over the past few years, Australia's banks and the broader financial services industry have been scrutinised like never before. There have been over 20 government or regulatory inquiries into almost every aspect of financial services since the GFC. In the past year or so, another 17 inquiries, reviews and investigations have commenced.
Banks understand that they have not always lived up to the standards expected of them, even the standards they expect of themselves.
Shifting community expectations of the relationship between institutions and their customers isn't only a challenge for Australia's banks; there is also a global transformation in the way people work, consume information, and interact with service providers.
In this environment, Australia's banks must earn back community trust if they are to continue to operate effectively and offer products and services in the ways their customers want.
To achieve this, banks are changing many aspects of how they do business under the industry's Better Banking program, in order to improve their products, services and, most importantly, culture.
Customer research and stakeholder feedback have shown that a key factor in restoring trust is changing how banks pay their customer-facing employees, the supervisors and managers of these employees, and, more broadly, third parties such as mortgage brokers.
In July 2016, the Australian Bankers' Association asked former public service commissioner Stephen Sedgwick AO to conduct an independent review into how banks paid their retail banking staff.
After an extensive nine-month review in which Sedgwick sought wide-ranging views, he concluded that, while there were no systemic issues warranting the outright banning of product-based payments, some practices needed to be changed because they could promote behaviour inconsistent with customer interests.
Some in the mortgage broking industry have claimed that Sedgwick's review was an attempt by banks to screw down broker commissions or influence what regulators should do, to the detriment of the mortgage broker industry.
Nothing could be further from the truth. Banks appreciate as much as anyone that half of all customers obtain their mortgages through brokers. Brokers are important to customers and to banks.
Mortgage brokers play a vital role in supporting competition in the home lending market. Banks want to preserve competition and maintain customer choice as well as ensure that mortgage brokers can operate sustainable business models that reward them appropriately.
Equally, mortgage brokers should be able to demonstrate to customers that they are putting their interests first and managing actual and perceived conflicts of interest. If brokers don't do this themselves, regulators and politicians will inevitably do it for them, as we have seen happen with financial planners and we are now seeing with banks.
Banks support all the recommendations of the Sedgwick report, most of which relate to the banks themselves and not mortgage brokers, and are implementing them as quickly as possible.
They will be seeking guidance from ASIC around the recommendations to change payments to third parties, particularly given ASIC's own report into mortgage broker remuneration and ongoing involvement in that process by Treasury.
On 9 June of this year, the mortgage industry came together to discuss ASIC's review and the potential impact on brokers, aggregators and lenders. This forum was attended by the ABA, the MFAA, the FBAA and COBA, as well as mortgage broker practitioners and other industry representatives.
This forum was the first step in the mortgage industry coming together to make sure that remuneration and governance arrangements deliver better customer outcomes, and industry action builds customer and community trust.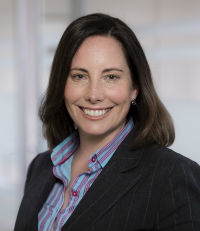 Diane Tate is the executive director of retail policy at the Australian Bankers' Association, which represents all of Australia's major banks and a number of non-majors. The ABA commissioned the Sedgwick review into remuneration in retail banking, although the review was carried out independently of the ABA.