After one of the most difficult years of his career, the Vow Financial general manager can see only blue skies for the future of mortgage broking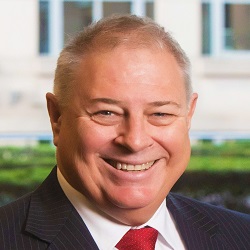 After one of the most difficult years of his career, the Vow Financial general manager can see only blue skies for the future of mortgage broking
PROFILE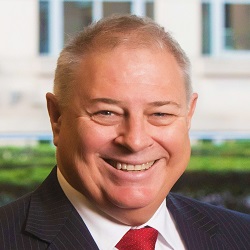 Name: Clive Kirkpatrick
Company: Vow Financial
Title: General manager, lending
Years in the industry: 35
Career highlight: "Being selected to be transferred to London to work for an Australian bank. I learnt so much"
Career lowlight: "The evening I listened to and read the recommendations from the royal commission that were specific to brokers"
--
It's working with mortgage brokers that makes Vow Financial general manager Clive Kirkpatrick love his job.
Having started out as a graduate trainee at Westpac, his love of working with people brought him into third party. He went on to lead the mortgage broking business for the St. George Banking Group brands and head up franchising at RAMS Home Loans.
Kirkpatrick says he has learned a lot from brokers – about how they run their businesses, deal with customers and navigate complex issues.
"That's what I really love; it's the people within the industry. They're self-motivated, they're result-orientated, and the good ones understand that the only way you're going to achieve success is by helping more customers," Kirkpatrick says.
Working through a difficult year
While the industry has been a great one to work in thanks to the people within it, the recent scrutiny has also made it tough.
With the ASIC broker remuneration review, the Sedgwick report, the banking royal commission, the tightening of credit, and the various reactions from the banks making the landscape complex, Kirkpatrick says, "I think the last year has been one of the most difficult years in my working life."
"I think the last year has been one of the most difficult years in my working life"
Having to respond to a royal commission result that was "inappropriate and misinformed", Vow joined industry groups in working with regulators and government.
It backed the MFAA's Your Broker Behind You campaign, working closely with its own brokers to help them understand the importance of meeting with local members and opposition representat
"We'll continue to work on the industry boards and the Combined Industry Forum to ensure brokers' voices are heard," he says. "We also – because of our relationship with the government – will be working with them to make sure they're constantly aware of the importance of brokers to the marketplace and the economy, and we'll be working with the opposition."
One of the things that has concerned Kirkpatrick over the last year is the toll the environment has taken on brokers. He has spoken to those who have said they are made to feel like fraudsters when they submit a deal to the bank, which then goes through a line-by-line analysis of expenses.
"A line-by-line analysis of an expense over the last three months does not make for a better credit decision for the future," he says.
A feeling of family among brokers
Having a close relationship with its brokers is something Vow Financial prides itself on. Not only backing them when things get tough, the group always strives for a feeling of connection. Kirkpatrick says the biggest thing Vow hears back from brokers is how much they love the feeling of family at the aggregator.
"The brokers that join us talk about that from the time they go to a PD day or a coffee cluster; they talk about the different feel, and it's an unquantifiable measure, but it's a wholly emotive feel of being part of something," he says.
That sense of family was vital over the last year, with brokers facing the extra pressure. Kirkpatrick says they were concerned about mental wellbeing and therefore focused on it at their conferences.
"That family feel helped those guys get through that period because they could talk to others and feel they weren't alone and realise others were feeling the same pain. They were able to work through their problems as a team or a family rather than feeling alone or victimised," he says.
Things might still be difficult for mortgage brokers, but it is certainly getting better; Vow has seen its brokers receiving more enquiries.
Kirkpatrick says he can see only blue sky ahead and believes the industry will continue to grow and reach 75–80% of market share within the next five years.
"There's so much distrust, of the major banks in particular, that people don't know if they're getting the best deal," he says. "That opens up an opportunity for mortgage brokers to help more customers. They can provide customers with choice; that's what everyone is looking for, and they can do that 24/7."
Preparing for the future of broking
Kirkpatrick does warn, however, that there could be a reduction in the number of brokers if there is not the right balance of bringing in more people. He says the industry has to get "smarter" at recruiting new entrants.
What he does see growing, though, is the offering of finance and commercial through brokers as demand and broker education increase.
The word 'diversification' is used so often, but a better way to think about it is simply that by expanding your services you're ensuring a better outcome for your customer, he says.
"If you just focus on converting enquiries to a home loan, you're going to miss all this other stuff ," he adds.
"Customers need not go anywhere else. If they have trusted someone on their home loan, they can get it all done by the broker."
"[Brokers] were able to work through their problems as a team or a family rather than feeling alone or victimised"
Kirkpatrick says it's not about being an expert in everything. Vow has a diversification module on its VowNet platform, guiding brokers through their conversations with customers so they can identify their needs beyond just the transaction in front of them.
Its VowNet platform is currently being rolled out to the Yellow Brick Road network. It was built because Vow recognised the time it was taking to get deals approved, as well as the higher reliance on compliance and documentation.
Kirkpatrick says the point was to "futureproof " broker businesses. With the ability to record all conversations and virtual meetings, and have time-stamped documents and pre-filled fact-finds, Vow is prepared for any regulatory changes that come through.
"We have set it up so it helps brokers get their deals in quicker and allows them more time to see their customers or review their current customers' business," he says.