This week's MyState BDM for Tasmania has spent 3 years as a broker and 3.5 years as a BDM.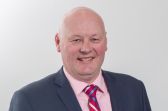 MyState BDM for Tasmania, Andrew Downie has spent 3 years as a broker and 3.5 years as a BDM.

BDM in the spotlight asks a different BDM the same seven questions – giving you a weekly insight into the lives of some of the top BDMs in the country.

How often do you see brokers in a week?
I like to make sure I see a different broker every day.

What do brokers want most from you?
Brokers want to know that when they contact me with different questions or scenarios they will get an answer within 24 hours. It is very important to have consistent communication with brokers to maintain the relationship.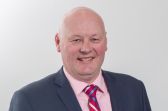 What is your favourite part of the job?
My favourite part of the job is going out to see and educate brokers on MyState's offerings in the market and helping the broker get the best deal for their clients.

What distinguishes the best brokers you deal with?
The best brokers are the ones who have the best intentions for their customer when providing advice. I also think the way a broker runs their business is very important.

Describe your ideal weekend:
My ideal weekend would be relaxing and spending time with my beautiful wife and three kids at a luxurious resort and enjoying some beers by the pool.

What's the strangest lending scenario you've ever encountered?
I once had a customer who wanted the first home owners grant on her current home to be placed in a trust for her five year old daughter.

How do you like your steak done?
I like my steaks to be medium.

Every Wednesday we'll feature a different BDM from across Australia. If you'd like to be included, please email the editor.