RateSetter's Mark Woolnough on the current broker landscape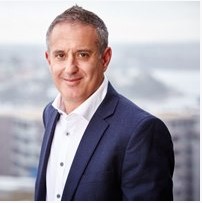 RateSetter's Mark Woolnough on the current broker landscape
It's no secret that, as we entered 2019, the finance sector was bracing itself for a year of unprecedented change.
Uncertainty caused by the broker remuneration debate highlighted by the Productivity Commission and banking royal commission; an impending federal election; housing market volatility, and tightening lending standards saw many brokers wondering what 2019 would bring.
Add to this wavering consumer sentiment and an ambiguous economic outlook and it's no wonder brokers are concerned about their futures.
The reality is, there's always uncertainty. But the good news is that, in the wake of the royal commission report, the way forward for brokers is becoming clearer now that the recommendations are known.
As long as brokers keep innovating, putting customers first and moving forward, the industry will prove itself again, just as it did post-GFC.
Broker community collaboration
In the face of this uncertainty, the broker proposition has never been more important. The expectation of customers is that their best interests will always be put first.
Many clearly value the service they currently receive from brokers – 59.1% of all residential home loans in the September 2018 quarter were settled by brokers, according to the latest research from comparator, a CoreLogic business.
It's imperative this customer focus isn't jeopardised or harmed in any way as a result of Commissioner Hayne's recommendations.
There's always uncertainty. But the good news is that, in the wake of the royal commission report, the way forward for brokers is becoming clearer
Looking ahead, educating consumers on the value brokers can provide and the wide range of services they can offer is one step brokers can take to immediately build and execute a strategy to future-proof their businesses.
Adapting to the new borrower world
Waiting for potential new regulations to be put in place, or relying on lenders to adjust commission models to compensate for the recommendation to abolish trail, will only encourage more uncertainty.
Rather, brokers need to take control and proactively set clear business goals to drive their revenue themselves.
Key to this will be diversification. Broadening the broker offering will be a primary strategic pillar to provide more value to customers and promote sustainable business growth. The younger broker generation may find this easier, as they rely less on strong market forces to drive their business growth.
The MFAA Young Professionals Report found that the industry is attracting a generation of young and enthusiastic brokers who recognise the value of spending more time and effort on lead generation and marketing to connect with consumers.
Young brokers are also diversifying their offering so they can provide more value to both their existing and future customers.
That being said, more experienced brokers may find that a large existing customer base and strong referral networks provide an equally strong base from which to offer customers a wide range of credit products outside the traditional residential and investment services.
While this time of change will prompt some brokers to leave the industry, those who remain customer focused will prosper in 2019 as they respond and adapt to the changing landscape.
Bringing brokers into the fintech fold
While the fintech market can be viewed as a threat, it offers great opportunities for those brokers willing to branch out to cater to a wider range of their customers' financial needs.
At RateSetter, we are committed to building our partnerships in the broker channel.
As Australia's leading peer-to-peer (P2P) lender, we've already helped over 5,000 accredited brokers improve their customers' financial wellbeing.
RateSetter offers a better-value alternative to traditional lenders for unsecured personal loans, car loans and renewable energy loans.
We align with the core values of the broking industry: being customer-centric and providing a better alternative for consumers.
For brokers ready to adapt, it's an exciting time to broaden and deepen their relationship with borrowers as their financial coaches, mentors or advisers, and in doing so to provide better outcomes for customers and their own businesses well into the future.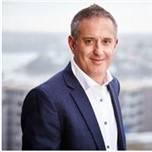 Mark Woolnough is head of third party distribution at RateSetter.
He joined RateSetter in 2018 after nearly two decades of experience with brokers and a further 10 years in banking, having held roles at both ING and ANZ.